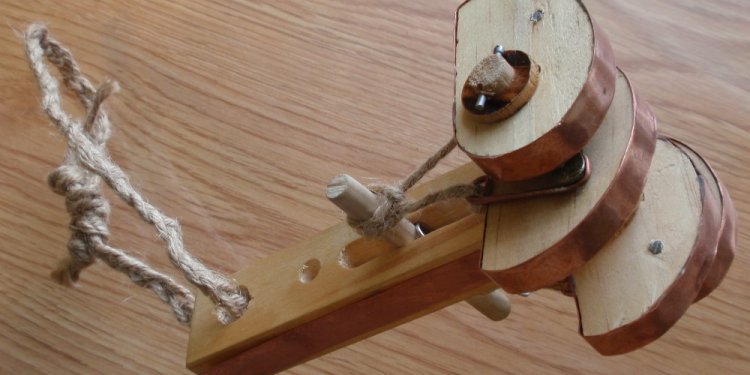 Homemade Rock Climbing holds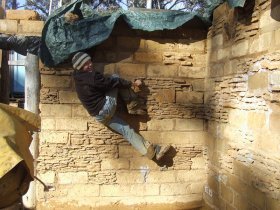 I have over 300 holds on my home climbing wall – crimpers, slopers, knobs, pinches, and buckets. But only 6 of my holds are commercial; the rest are homemade using wood, stone, or resin-sand mixture. I am by no means the ultimate authority on making holds. But for those considering making their own, I am happy to share what I've learned.
You should approach hold making as a bit of an adventure. There is an element of trial and error involved, and simple hand tool skill is required. The processes I've used are not for everyone. But for those who like admiring their own handiwork, it provides a novel means of injecting creativity into their home climbing routine.
On the other hand, if you are merely looking for cheap holds, there are better ways to go. While the materials involved are cheap if not free, the labor involved can be considerable.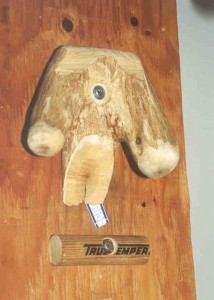 You will not be offering to produce holds by the hundreds for your friends, believe me. In fact, if you're the sort of person who assigns a dollar value to your "free" time (and you know who you are), you'll find that it is more cost effective to buy commercial holds in sets.
The goal is to have fun, and make some useful climbing holds along the way.
3 Types of Holds
I have made holds from rock, wood, and polymer resin. There are advantages and disadvantage to each, as discussed below. I have indicated "ugly" or "attractive" as appropriate, but of course these are subjective evaluations.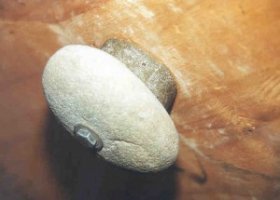 The type of holds you make will depend on the tools and materials available to you, as well as your ambition. You may have a favorite medium, perhaps wood for its unique feel. If you're after a particular type of hold and can't get it with one material, try the others. It's all part of the experimentation.
Rock Holds
The idea is simple: drill a hole in a rock and bolt it to your wall.
Advantages
Variety
Unlikely to polish or become slimy
Generally skin friendly
Disadvantages
Heavy
Cold
Can break, usually without warning
Ugly
Limited opportunity for pockets or large cavities
Share this article
Related Posts