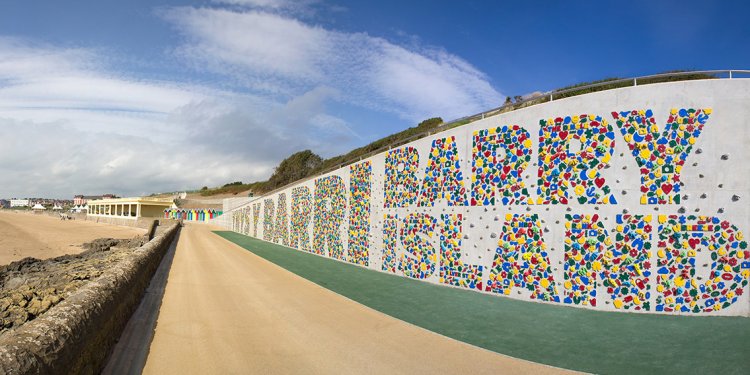 Novelty Climbing holds
5.15™ climbing walls incorporate curved and organic design elements which can provide a more modern appearance than traditional geometric climbing wall systems. The use of these curved features provides a captivating structure that is fun to look at, while still providing a functional climbing wall that can fit into even the tightest project budget. 5.15™ climbing walls consist of a curved/rolled steel framework that is sheathed in non-combustible plywood and covered with a polymer modified cement coating. Nicros only uses premium wide flange screw in T-nuts on the 5.15™ climbing wall system. Nicros' standard texture (Nicrotex-Premium™) contains numerous rock-like micro-features that result in a visually stunning and highly functional climbing wall texture that resists marking and stands the test of time.
Appearance. Visually stunning, 5.15™ climbing wall systems allow for nearly limitless design opportunities. The combination of curved organic design elements and geodesic shapes allow our skilled designers to create climbing wall designs that will complement any facility. 5.15™ walls can also be tinted by our skilled installers to achieve a number of desired effects and color combinations.
Versatility. 5.15™ climbing wall systems are ideal for Commercial Gyms, Universities, Schools, Fitness Centers, Private Residences, and countless other facilities. The versatility of 5.15™ makes it perfect for full height climbing walls and bouldering walls.
Feel. One touch will tell you how Nicros 5.15™ walls are different – our surface texture is more rock-like than the competition. 5.15™ texture is both highly durable without being overly abrasive. The quality of the climbing texture is critical to the proper attachment of handholds since any irregularities in the surface can cause problems with holds either spinning or possibly breaking. Our Nicrotex-Premium™ texture creates a flat surface that is ideal for the proper setting of hand holds.
Durability. The 5.15™ climbing wall systems have been designed for the most rigorous use. Nicros only uses top quality non-combustible ¾" plywood (not inferior OSB) and other high grade materials. Our polymer modified cement coating has been specially formulated for use in high traffic commercial gym applications and the use of integral concrete dye ensures that the climbing surface will remain looking new for years to come. The incorporation of metal wear bars at all facet joints and color separations creates a crisp clean look and feel while minimizing rope wear. Our Nicrotex-Premium™ texture is also resistant to unsightly marking caused by climbing shoes allowing your new wall to always look its best.
Design. 5.15™ panels can be configured into just about any design conceivable. Designs can include curves, cracks, overhanging areas, dihedrals, arêtes, roofs, vertical sections, and any other climbing formations. The sculpting of our cracks, huecos, and arêtes is unparalleled in the industry.
Handholds. 5.15™ climbing wall systems are designed to accept any shape or size modular handhold. From the smallest foot chips to the largest volumes. Check out the Nicros Handhold Store for our complete line of handhold products.
The first step in the process is the design phase. Depending on the project, this is either rendered as simple plan views and cross-sectional drawings or CAD renditions. We offer a number of surface features as options for 5.15™ walls. Our design team works with you to create a wall that's both visually striking and highly functional. Sculpted arêtes, cracks, and flakes combine with realistic pockets, edges, and dikes to provide an enjoyable climbing experience that mimics time on natural rock.
Once a design is chosen, the engineering begins. All Nicros climbing wall designs are engineered to meet or exceed industry standards (CWA General Specification for the Design and Engineering of Artificial Climbing Structures, First Edition).
Upon completion of the engineering, a primary steel frame is erected and the non-combustible ¾" plywood sheets are lifted into place and attached to the frame via secondary steel that is welded to the primary steel frame.
Share this article
Related Posts