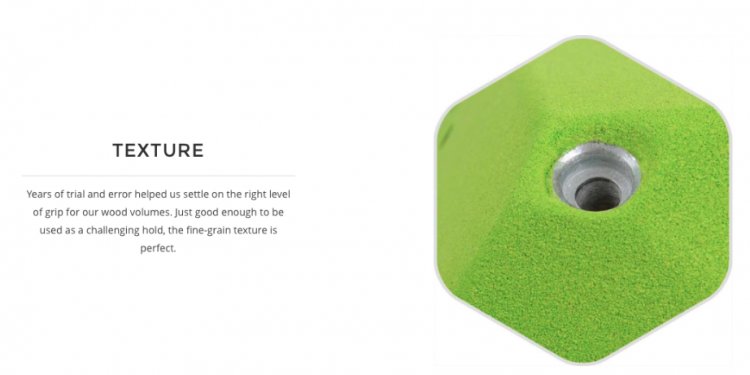 Teknik Climbing holds
I hear your plastic is awesome, what's so great about it?
It is awesome. We get our holds professionally poured for us, using serious equipment, out of a urethane developed especially for climbing holds, by a real scientist. It's great. The end result is a hard, tough, durable hold, in bold color, that is well finished. They are very resistant to chipping, breakage, and polishing, and will outlast other brands in heavy use at the gym. The texture and feel of the holds is amazing, especially when you powder on that first little bit of chalk.
Will my holds come with hardware?
Retail orders come with regular bolts, but you can upgrade those to stainless steel for an additional cost. T-nuts are not included but may be purchased.
What about colors?
We pour and stock holds for inventory in the following colors: green, purple, orange, blue, red, yellow, pink, and black. Occasionally other colors may be included as well. If you do not specify a color for your hold set, it will be in one of these colors, (and occasionally may include one of those occasional colors as well).
If you would like your holds to be in certain colors, you can choose from our standard colors as you order, or you can note 'Other' color and note the color and color number in the comments. The palette of colors available colors is quite wide, extending far beyond our regular inventory colors- see our
Share this article
Related Posts