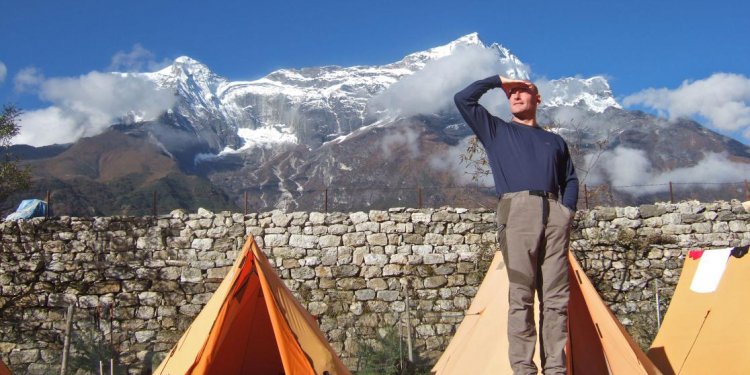 Mount Everest charity climb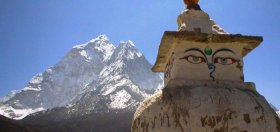 Explorers, travelers and climbers alike have long been seduced by the mythos and excitement of Mt Everest and the dynamic region of the Sherpa people. While the world's greatest peaks including Everest, Lhotse, Nuptse and Ama Dablam characterize the mighty Khumbu region, trekkers have the opportunity to explore its lower majesty. Along the way, trekkers are showered with impressions of ancient Tibetan Buddhism as we visit and learn from our friends living in these inspiring monastic communities. Trekkers will be guided by world-famous Everest climbers.
This is a reasonable trek for the very fit enthusiast, and a journey to these sacred regions will offer a lifetime of impressions and reflections. Most days are nothing short of breathtaking, while we walk amidst the Himalayan giants to the jingle of yak bells. Each corner reveals new vistas that transport our psyche further into the shadow of the daunting peaks. Our walking days will include much discourse on the peaks of the Everest region, architecture of Buddhist shrines, Sherpa Buddhism and first-hand climbing lore from the Everest climbers that lead each trek.
Physical conditioning
Details below provided by AAI
Trekking requires cardiovascular endurance (via aerobic training), strength endurance (through strength conditioning), and hiking-specific training (via hiking with a pack). Being in strong physical shape is one of the most important aspects for success on a high altitude trek.
Share this article
Related Posts