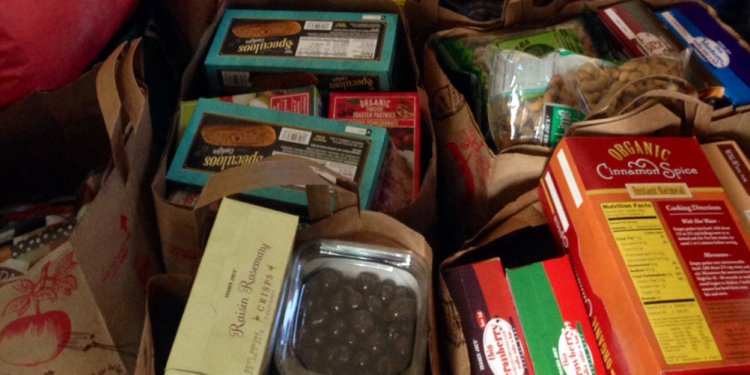 What do I need to climb Everest?
Top quality mountaineering clothing and equipment is an investment that will see you through years of adventures. It is wise to choose carefully, and not to skimp on quality. The companies and products you see listed below can serve as starting points of reference for you. Take this list to your local outdoor specialty shop.
Feel free to use this list as a reference as you prepare for your trip, but note that not all brands and models are current.
Your Everest Expedition will take place over a 7 – 9 week period in Nepal. Life at Base Camp and above is demanding, but can also be very comfortable if you come prepared with the proper equipment. Everything should be rugged, well tested and reliable. We provide specific manufacturers and models for you to use as a starting points of reference for the function and quality you will need.
You will live in your own tent at Base Camp, and will be sharing tents at Camps 1 – 4 on the mountain. Sunny days at Base Camp and Camp 2 can be warm if there is no wind, but nights are cold at all camps on the mountain. Opportunities for regular showers and doing laundry at Base Camp make it easy to keep clean, but cotton clothing is of little use, because it is difficult to dry.
An important concept for an Everest Climb is to have two sets of gear, one kept at high camps and one at Base Camp. You will need two sleeping bags, and they both should be warm. You may also want to bring a second down jacket for convenience. Laundry is done regularly at Base Camp, so if you bring well-made expedition clothing you will not need many changes. We also have access to replacement clothing and equipment in Namche. One thing that is not easily replaced in Namche is footwear. Boots, shoes and sandals should fit well and be in excellent condition.
Footwear:
Climbing boots: Scarpa Phantom 8000, La Sportiva Olyumpus Mons, Millet Everest One Sports, Kayland 8000.
Cold weather boots for base camp: They should be insulated boots. Sorel or Baffin.
Running shoes and/or trail shoes: For travel & easy walking.
Sport sandals: Tevas, Chacos or Crocs are great for shower day, visiting Monasteries and relaxing during the trek.
Lightweight hiking boots: For trekking to Base Camp. Leather or fabric/leather with a sturdy mid-sole and vibram sole.
Gaiters: For use with light hiking boots, short and simple are better, such as Outdoor Research's Rocky Mountain Low Gaiters.
Booties: Down or synthetic, any brand with thick foam soles is recommended.
Lightweight socks: Three to four pairs synthetic/wool blend (Fox River, Patagonia, Smartwool).
Midweight / heavy socks: Three to four pairs synthetic/wool blend (Fox River, Patagonia, Smartwool).
Liner socks: Three to four pairs Capeline or silk.
Clothing:
Lightweight long underwear top: (Patagonia Capilene, REI, Mountain Equipment Co-op).
Expedition weight long underwear tops: Zip T- neck design is good. Light colors are better for tops because they are cooler when hiking in direct sunlight and just as warm as dark colors when worn underneath other layers. (Patagonia, North Face, Mountain Hardwear).
Lightweight long underwear bottoms: (Patagonia Capilene, REI, Mountain Equipment Co-op)
Expedition weight underwear bottoms: Dark colors are preferable because they do not show dirt. (Patagonia, REI, Mountain Equipment Co-op).
Briefs: Four pairs synthetic or cotton, running shorts also work well for underwear.
Short-sleeved shirts: Two synthetic; most nylon running shirts or athletic shirts work. (North Face, Patagonia).
Jacket synthetic or fleece: Synthetic insulated jackets or pullovers are a great alternative to fleece because they are lighter and more compressible. Primaloft type fill or Polartec 100 or 200 fleece is recommended. (Wild Things Primaloft, Patagonia, Outdoor Research)
Synthetic insulated pants: Primaloft or Polargard HV fill with full side zips are recommended. Mountain Hardwear Compressor pants are an example. An acceptable alternative are fleece pants Polartec 100 or 200, but they are bulky, heavier and less versatile.
Down suit: The best option for Everest summit day. Plan to wear very little underneath. (North Face).
Down insulated jacket w/ hood: For Base Camp, the trek and lower camps on the mountain. (The North Face, Mountain Hardwear).
Down pants: These are an option in addition to prima loft pants, can be useful at higher camps.
Waterproof breathable jacket & pants: Ideally the jacket will have a hood and the pants will have full-length side zips. Bibs work well high on the mountain, but are often too hot and bulky at lower elevations. Gore-Tex XCR and H2NO fabrics are lightweight. (ArcTeryx, Patagonia, Mountain Hardwear).
Wind shirts / light shell jacket: Light colors are preferred for comfort on hot days on the glacier.
One piece climbing shell (optional): One piece shell such as Arcteryx Alpha suit.
Head & Hand Gear
Liner glove: lightweight synthetic (Patagonia or any brand of PowerStretch).
Windstopper fleece gloves: Two pairs (any brand of Windstopper fleece).
Insulated climbing gloves: Black Diamond Guide Gloves
Mittens with liners: Two pairs, one for summit day (Outdoor Research Alti Mitts) and a utility pair of mittens for hard use in the icefall (Outdoor Research Expedition Mitts with fleece liners).
Bandanna: Two or three traditional cotton style.
Sun hat: Any lightweight hat with a good brim or visor. (Berg Adventures Ball Cap).
Wool or fleece hat: Bring two, one lightweight, one heavier. Any brand of warm hat that can go over ears.
Balaclava: One heavy weight and one light weight. Some people layer a very thin Capilene Balaclava under a thicker fleece one.
Face mask: Optional, another good option is a neck gaiter/cozy.
Share this article
Related Posts