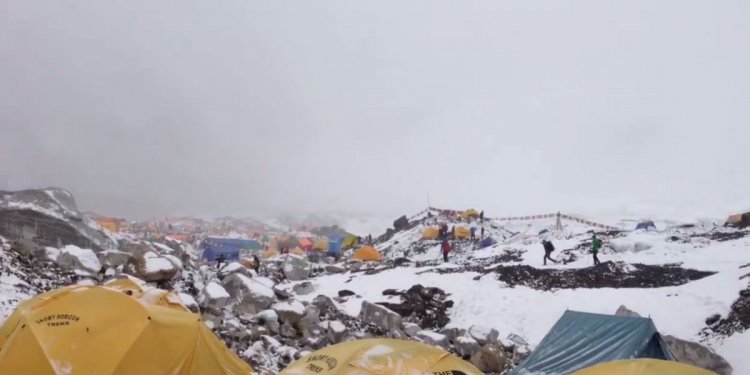 When was Mount Everest first climbed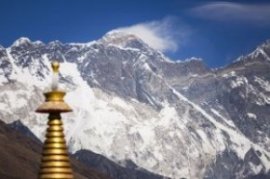 Getty Images
Time can erode even the greatest of achievements, as they're repeated or surpassed: think Roger Bannister's four-minute mile, Chuck Yeager's smashing of the sound barrier, Yuri Gagarin becoming the first person in space. Perhaps that has happened to Edmund Hillary and Tenzing Norgay, who 60 years ago today became the first people to reach the peak of Mount Everest. It was a mountain that had defeated or killed all who had tried before, and Hillary and Norgay were only able to remain on the peak for 15 minutes before they had to begin descending, low on oxygen. They truly went where no man had gone before.
Today, though, Everest's peak is a decidedly less lonely place. More than 3, 500 people have successfully climbed the 29, 029 ft. (8, 848 m) mountain — and more than a tenth of that number scaled the peak just over the past year. On one day alone in 2012, 234 climbers reached the peak. As more and more people try to test themselves against Everest — often paying over $100, 000 for a "guided climb" — this desolate mountain is becoming as crowded as a Tokyo subway car at rush hour. Climbers have complained about waiting for hours in bottlenecks on the way to the summit, a situation that isn't just uncomfortable — it's cold and windy up there — but downright dangerous. If bad weather strikes during one of those bottlenecks, climbers can and do die, as happened in the sudden 1996 blizzard that took the lives of eight climbers near the summit, a disaster that later became the Jon Krakauer book Into Thin Air.
(PHOTOS: See Kilimanjaro From Your Kitchen on Street View)
But the tiresome, dangerous crowds aren't the only problems on Everest. All those climbers need to bring a lot of gear — and much of that gear ends up being left on the mountain, sometimes even the summit itself. Mount Everest — once the most remote and forbidding spot on the planet — is becoming the world's tallest trash heap.
Here's mountaineer Mark Jenkins writing in National Geographic about the state of Everest:
The two standard routes, the Northeast Ridge and the Southeast Ridge, are not only dangerously crowded but also disgustingly polluted, with garbage leaking out of the glaciers and pyramids of human excrement befouling the high camps. And then there are the deaths. Besides the four climbers who perished on the Southeast Ridge, six others lost their lives in 2012, including three Sherpas.
Share this article
Related Posts