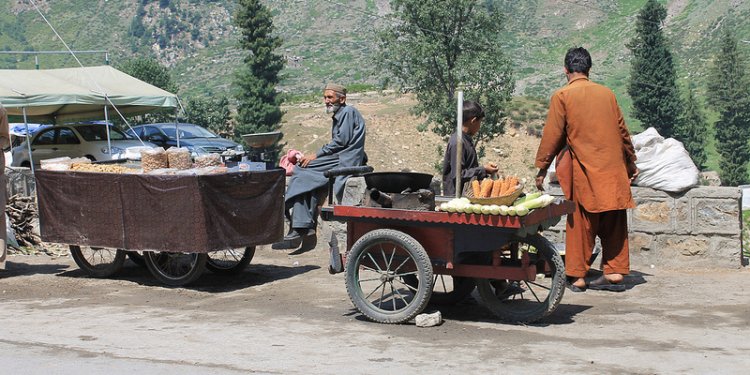 Beginners climbing gear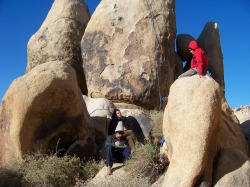 Beginning Gear
What you need to start climbing!


So you've had a few days on the rock and you're stoked! There's just one downer: you're sick and tired of wearing your buddy's stinky climbing shoes that are way too small. Solution: you need to get some gear of your own! Here is a list of ten pieces of essential equipment to help you get started and some suggestions on what to look for when buying.

At a Glance:
Beginning Gear:


Climbing Shoes
Chalk
Chalk Bag
Carabiners
Harness
Dynamic Rope
2 Quick Draws

Locking Carabiner
Belay Device
Webbing
1. Climbing Shoes

More than any other piece of equipment, climbing shoes equipped with sticky rubber soles will give you an incredible edge in climbing. Invented some time in the 1970's, sticky rubber is one of the great inventions in rock climbing, in that it gives you a substantial amount of friction on very little area, and is stiff and durable enough to give you the support you need. The shoes should fit tightly, and are usually worn without socks. There are three styles: lace-up, velcro and slip-on. All three are great, but in general, lace-ups are best for longer climbs, since they take a while to put on and take off, and velcro and slip-on shoes are better for quick climbs, such as sport and bouldering. Beginner shoes should be comfortable to wear around, since most easy climbs don't require extremely precise foot placements. After a few months, if you are really pushing grades, try upgrading to a tighter fitting shoe, and you will notice the difference immediately. Some shoes are very aggressive, and have a down-turned toe. These are very uncomfortable in our experience and are only worth the pain if you are climbing very difficult and technical routes.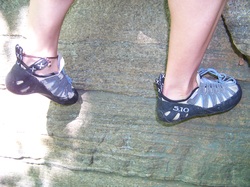 There are a number of good brands of shoes, including 5:10, Evolv, Mad Rock, La Sportiva, and Scarpa. For beginners, we recommend the 5:10 Spire, or the Mad Rock Phoenix or Banshee (for women). For intermediates, we would recommend the 5:10 Anasazi VCS (velcro!), the Evolv Defy VTR, or the Evolv Pontas. SuperTopo has great reviews for nearly every climbing shoe on the market. Check it out.
2. Chalk

Climbing chalk is the same stuff as gymnast's chalk: magnesium carbonate. Chalk drastically improves your grip on the rock and prevents chafing and rubbing. It is a drying agent that
bonds with moisture on your skin, drying it out. The mineral is also abrasive, further increasing your grip.
Some climbers prefer not to use chalk for ethical and aesthetic reasons, but we always use it, since it makes such a big difference.
Any climbing or outdoors store should carry chalk. It is cheap and makes a world of a difference when climbing. Loose chalk is convenient because it is easy to pour into your chalk bag. Some climbers, however, prefer block chalk (photo) because they enjoy breaking it up into dust in their fingers while climbing and because it is cheaper. You can also buy a small chalk ball (or use an old sock) in your chalk bag. You can fill it with chalk and apply it to your hands by grasping the ball or shaking it onto your fingers.
​
Chalk is cheap, about to fill a chalk bag. Black Diamond sells an assortment of loose and block chalk. The more you buy, the cheaper it is, and you won't have to buy it quite so often!
3. Chalk Bag

Now that you have chalk, you need a
place to put it.
Time to get a chalk bag.
Buying a chalk bag has more to do with personal preference than anything else. It is not a technical piece of gear, so use it to make a fashion statement. Make sure the chalk bag comes with a solid waist belt with a good buckle. You also want to make sure the hole in the top is a good size for your hand. You also want a drawstring on the bag so that you can close it up when it is not in use. Most chalk bags will also come with a small gear loop where you can slide a tooth brush for brushing holds. Some bags come with a small zipper pocket. You can stash some tape, an extra bail biner, chapstick, a paper route guide or loose jewelry.
Metolius has a great, straight-forward chalk bag with a zippered pocket (photo). Check it out here.
4. Carabiners
Carabiners, or 'biners, are loops of metal that have a gate that rope or webbing or other things can pass through. The gate then shuts, creating a closed loop which is mostly secure. The gate has a mechanism for catching on the nose of the carabiner, so that under strain the biner is essentially a metal loop. Older carabiners were made of steel, but almost all modern carabiners are made of high-grade aluminum. Some have wire gates, and some have key-lock gates, which have a different nose. Key-lock carabiners are great because the rope will not catch on the nose.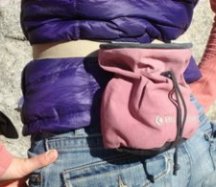 Biners run anywhere from to o. Cheap ones are just as safe as expensive ones, but they don't have the same features. If you are just starting, pick up 2 basic carabiners, such as the Black Diamond Ovals. Exercise caution buying used carabiners; inspect them for significant dents or wear, and make sure the gate opens and closes smoothly.
5. Locking Carabiner(s)

Locking carabiners are like normal carabiners, but they have a locking gate with a cover that raises to lock the gate shut. They are absolutely mandatory for attaching a belay device to your harness and for setting up a top-rope system, and there are countless further applications. Some lockers lock automatically, but we don't like these for many applications, since they can be difficult to open with one hand.
Just as with regular carabiners, lockers can be cheap or expensive, and both are safe. The Omega Pacific Lite D is about $8, and is completely functional. Moving up the scale, the Metolius Element ($10) is a nice, chunky carabiner with round contours that allow for easy movement of the rope. Finally, the Black Diamond Positron Screwgate ($11) is a classic and functional locker that works really well under most conditions.
6. Harness

Climbing harnesses are incredibly durable systems of webbing loops that wrap around your waist and legs to support you on the rope. Originally, climbers attached themselves to the rope with a chest tie-in using a bowline knot. Then, when webbing became available, they switched to a swami belt, a method of wrapping webbing around the body to create a harness. Modern harnesses only vaguely resemble these antiquated systems: all harnesses now use metal buckles for attachment, most have a loop for attaching a belay device and several others for carrying gear. Many are very lightweight and thin, yet incredibly strong. This Petzl harness is a good example of what harnesses now look like.
The harness is one of the most
essential units of the climbing safety system - so don't skimp here! Although you may be able to find some cheap used harnesses on Craigslist, we definitely recommend buying new. You want to know the history of the harness; whether it sat in the sun for a weekend, if a car ran over it, if someone spilled acidic coffee all over it, etc. You will never know the full history of the harness if you buy used. Go to an outdoors store and try some on, hang in the harness in the store, and be sure to get the right size. Unlike your shoes, comfort is paramount here, so make sure it doesn't pinch or cramp your, ah, style. You will eventually sit in it for a very long time. Some harnesses are automatically doubled back. This means you don't have to worry about doubling-back at the beginning of each climb (as described in the
safety checks and commands article). This is
convenient, but keep in mind that you still need to check your climbing partner's harness and if you ever borrow a harness, it may not be self-locking!
We also recommend looking for a harness with four gear loops on the belt. Though they aren't needed for top-roping, they will be necessary for sport and trad climbing. You may not be sport climbing quite yet, but if you pay a little extra initially, you won't need a new harness when you do decide to start climbing sport.
A good harness will run you $60 and up. Consider spending a bit extra here, because if you get an uncomfortable harness, you will be really uncomfortable while your partner flails on a crux for 45 minutes. That is not fun. Check out the SuperTopo Gear Reviews for harnesses!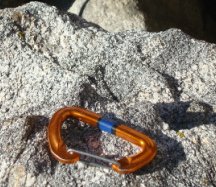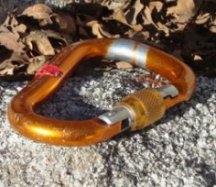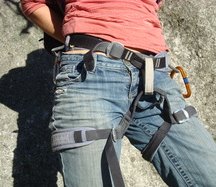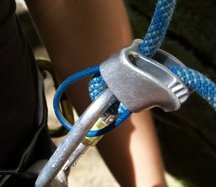 Share this article
Related Posts