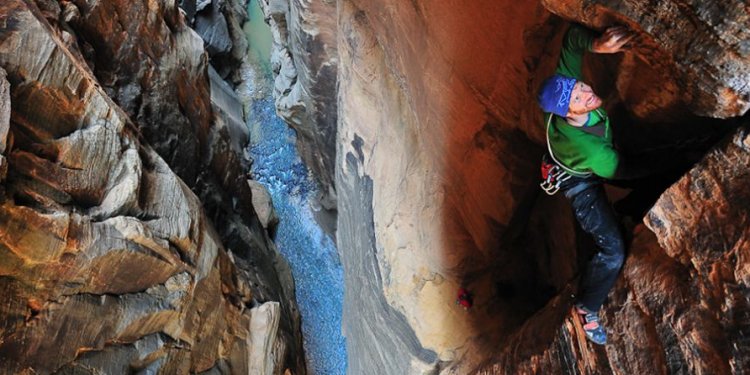 Trad climbing gear List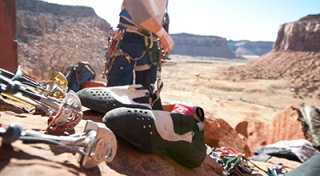 Trad climbing requires a lot of gear.
From cams to carabiners, nuts to nut tools, there are so many options out there that it's hard to know where to even begin. There's also the question of how much gear you actually need to get started—a decision that must balance everything from your own financial constraints to the common fear of not having enough gear to make it to the top of those first few trad leads. I'll go over what you need to know about the gear and tips on building your first trad rack.
Active Protection
Or active pro, is protection that uses moving parts to wedge itself into cracks and other various crevices. The most common piece of active pro is the cam. Cams are differentiated in all sorts of shapes and sizes, from TriCams to spring-loaded camming devices. They're generally easier to place and clean, and they are more versatile in cracks that vary in size.
Passive Protection
With no moving parts, passive protection is the most basic and inexpensive pro there is, as well as a necessity to any trad rack. Passive pro typically refers to "nuts, " "chocks, " "stoppers, " "RPs" or "wires"—different names to describe essentially the same thing. Nuts come in various shapes and sizes, and even in different types of metal. But the inherent design is a chunk of metal that has a cable drilled or machined into it; the chunk of metal wedges into cracks/constrictions in the rock, while the cable is used for clipping.
Types of Protection
Nuts
Also known as stoppers, nuts are the most basic piece of pro that can be found on every single rack. They're light, inexpensive, and simple to place well once you get used to it.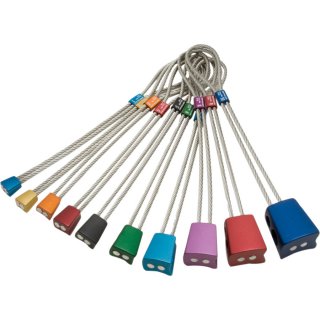 Micro-nuts
These are much smaller than regular nuts, and they're excellent for pin scars found on most rock. Micro nuts are typically made out of brass (as opposed to steel), a softer metal that deforms and "bites" into the rock better.
Hexes
Also known disparagingly as "cow bells" for the obnoxious clanging noise these hollow nuts make on a rack, hexes are basically oversized, six-sided passive protection that's meant for larger finger- to hand-sized cracks. Hexes are great because they are light and inexpensive, but they are sometimes challenging to place and remove, which is why most climbers today prefer cams to hexes.
TriCams
These specialty pieces of protection sit in the nebulous borderlands between active and passive protection. Coming in a complete range of sizes, TriCams are funny-shaped nuts that can be placed in such a way that they also cam into the rock, adding security. They can also be placed passively if you slide them into cracks the same way you would a stopper. They're cheap and extremely useful when it isn't easy to place nuts or cams.
Cams
Cams, or "spring-loaded camming devices" (SLCD), are the meat-and-potatoes of today's trad-climbing rack. The most popular choice for active protection, cams typically contain four leafs at the head of the unit, and they have a trigger bar that retracts the leafs in order to place the head in cracks or to take it out once they're placed. Cams come in a huge range of sizes to fit in finger cracks or offwidths. Some cams, like the Black Diamond Camalots and the new Wild Country Friends, have flexible stems that can bend in multiple directions. The older Wild Country Friends have rigid stems, a design that requires special precautions in certain (horizontal) placements. That said, rigid-stem cams seem to be slowly becoming a thing of the past. There are also single-stem, double-stem and U-stem cams that all have various pros and cons.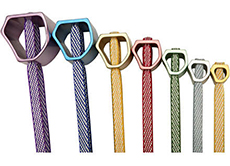 A "three-cam unit" is a special cam that has only three cams at the head. They are excellent for smaller cracks and tiny fissures on the rock. Their narrower profile allows them to fit in shallower cracks, such as certain pin scars and pockets.
Other Essentials
Carabiners
Coming in all shapes, designs, and sizes, all carabiners serve one core purpose: they allow you to easily clip the rope into the protection you've just placed. Similar to sport climbing, you want to use standard (non-locking) carabiners while you're climbing the route, and locking carabiners for anchors and belaying.
Quickdraws and Alpine Draws are both used in trad climbing to attach your pieces of protection to the rope. Quickdraws have fixed lengths and are commonly used in sport climbing but can be useful on trad routes, especially those with straight, vertical cracks that create a more or less straight rope path between the leader and belayer.
On less direct routes though, alpine draws are the norm. Instead of having a fixed length like quickdraws, alpine draws use a sewn sling that is looped in such a way that it can extend from roughly the length of a standard quickdraw to about two feet in length. This is very important on trad routes — by extending your placements with longer alpine draws, you allow the rope to travel in a more linear path between the belayer and leader. If the rope has to travel over a ledge or follows a meandering route and an extended alpine draw isn't used, the rope can pull on your protection causing cams to "walk" and nuts to pop out of the wall while you are climbing.
Slings
This is a loop of nylon or Dyneema, often sewn with a bar-tack, and it serves a variety of purposes from slinging chicken heads to racking your gear. Clip two carabiners to a sling and make an alpine draw to extend your placements even farther out than standard quickdraws.
Runners
Similar to slings in construction, runners typically have a much larger circumference than most slings. Use them to create anchors or extend placements on traversing terrain, or sling them around rocks to protect you in places where neither passive nor active placements can.
Cordelette
Made from a loop of 6mm or 7mm cord, cordelettes are inexpensive pieces of gear that are very versatile. Use them for anchors, backups, or leave them behind when you need to lower for an emergency. You can always buy another one because they are so inexpensive.
Nut Tool
A pick-shaped piece of metal that can help the second climber remove a stuck nut wedged into the rock. The nut tool is an indispensable item.
Gear Sling
This is essentially a sling with a padded section that rests on your shoulder, and it has multiple loops for organizing your gear. Some climbers take their gear slings climbing, and others use it solely for organization purposes.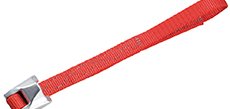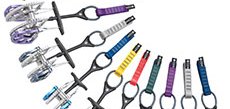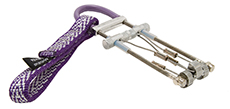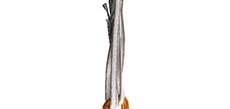 Share this article
Related Posts