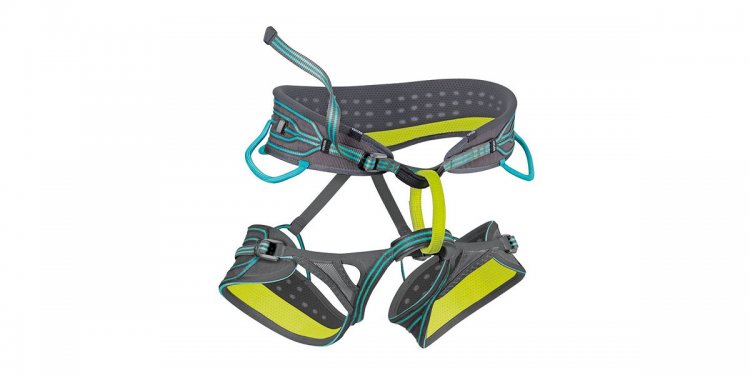 Black Diamond Climbing harness
Rated 5 out of 5 by Travers Love it!
I really like it! Very comfortable in my opinion and i get complements on the looks all the time. I thought the color was going to be weird but I really like it now. Its more of a greenish (kinda) then shown on the site. I would get it again!
Rated 5 out of 5 by Zachary Super Lightweight
This is a great harness with a simple, sleek design. The molded gear loops stay in place even while packing 14+ draws, and the elastic leg loops fit my skinny thighs just fine. The only thing to consider is that there is no haul loop in the back –if this is a deal breaker, there's always the Chaos.
Rated 5 out of 5 by Bradley Simple design, effective solution
I have been using the harness regularly for gym climbing. My legs fit the non adjustable loops well so I appreciate the simplicity of only having the one adjustment at the waist. I'm intrigued to see how the durability is overall as I see other BD harnesses at the gym breaking down in the fabric. Overall great piece.
Rated 5 out of 5 by Christopher LOVE
Ultra light, simple = the perfect harness for sport climbing. Fit is A+. Leg loops could be a bit more comfortable on a hard fall, but there are compromises on trying to build ultra light harnesses. Love this harness, and would highly recommend it!
Use this 3-4 days a week.
Share this article
Related Posts