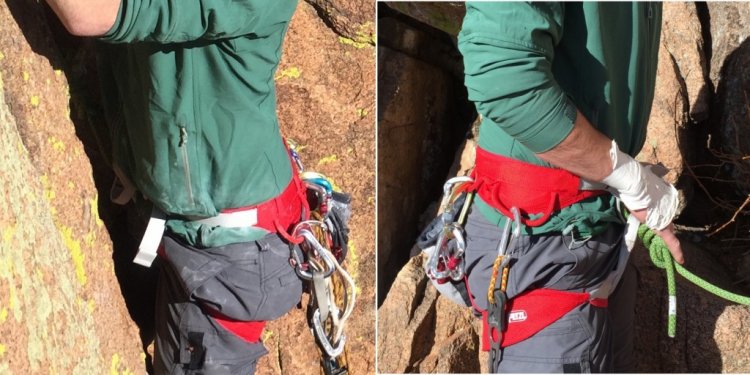 Petzl Corax Climbing harness
Error: REI employees are not permitted to submit reviews or Q&A at this time.
Details
The Petzl Corax Climbing Harness is the multipurpose harness par excellence. Its comfort and ease of use make it suitable for a wide range of users for climbing, mountaineering or via ferrata.
Harness construction distributes pressure to keep you comfortable while climbing; waistbelt and leg loops are lined with breathable mesh to ensure comfort in warm temperatures
Waistbelt features 2 DoubleBack buckles that easily adjust and center the harness; DoubleBack buckles allow adjustments while maintaining the correct double-back configuration
Leg loops feature DoubleBack buckles, which can be undone, allowing the leg loops to drop out of the way for quick entry/exit while wearing crampons, plastic boots or skis
Belay loop has reinforced tie-in points to resist wear
Includes 2 rigid gear loops toward the front and 2 flexible gear loops in back for racking gear; flexible gear loops won't interfere with a backpack
4 slots on the waistbelt accommodate the Petzl Caritool ice screw holder (sold separately)
The Petzl Corax Climbing Harness is available in 2 sizes and it is easily adjustable, ensuring a comfortable fit; see spec chart for sizing
Imported.
Specs
Best Use
Climbing, Mountaineering
Fits Waist
1

25.6 - 37.8 inches

2

33 - 46 inches

Padded Waist
Yes
Gear Loops
4 Loops
Belay Loop
Leg Loop Size
1

19.1 - 23.2 inches

2

22.4 - 26.3 inches

Padded Leg Loops
Adjustable Leg Loops
Droppable Leg Loops
Weight
1

490 grams

2

530 grams

Gender
Share this article
Related Posts