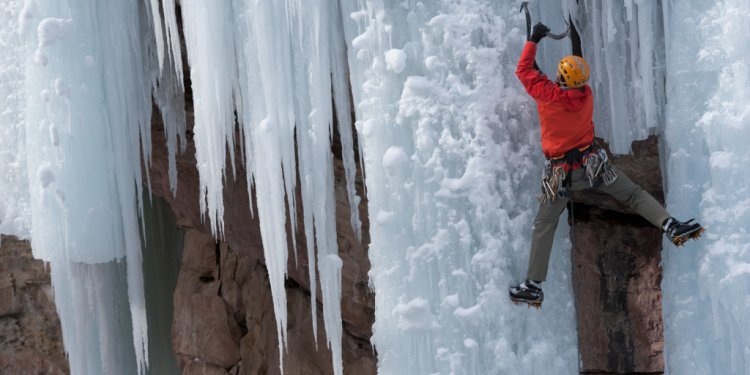 Bozeman Ice climbing
The Bozeman Ice Festival (BIF) began in 1996 and is dedicated to promote and protect access to ice climbing in Hyalite Canyon while developing an Olympic-caliber competition in Bozeman. The event draws professional climbers and participants from across the globe for a myriad of clinics, World Cup events, demos of the latest gear, inspiring films and evening entertainment, and camaraderie of the climbing tribe. The clinics of the festival operate in Hyalite Canyon, one of America's longest and most influential histories in waterfall ice climbing.
The festival began as two separate events in 1996 by Barrel Mountaineering and Northern Lights Trading Post. Barry Blanchard, Joe Josephson and Jack Tackle were the original clinic instructors.
Our alumni include many of the best climbers in the world: Guy Lacelle, Jack Roberts, Alex Lowe, Kitty Calhoun, Pat Callis, Steve House, Marc Twight, Conrad Anker, Will Gadd, Ines Papert and many more. Some, like Whit Magro learned to ice climb at BIF and are now teaching our clinics and putting up new routes around the world. The two shops joined forces in 2006 with Montana Alpine Guides and First Ascent Press (publisher of the local guidebook "Winter Dance") to create one singular event, in part to improve advocacy and fundraising to help keep Hyalite Canyon open in winter. Without access made by plowing efforts, the 250 ice and mixed routes would require a 13.5+ mile ski.
In 2013, BIF became fully incorporated under Friends of Hyalite, a 501(c)3 non-profit organization with all proceeds from the Festival and World Cup going toward Hyalite winter road plowing. Since 2010, Friends of Hyalite and the Bozeman Ice Fest have raised nearly $75, 000 to help keep Hyalite open and enjoyable for all. BIF has a long tradition of personal engagement and camaraderie between climbers of all abilities, ages and backgrounds, whether you are a sponsored athlete or trying this life-changing sport for the first time.
Share this article
Related Posts