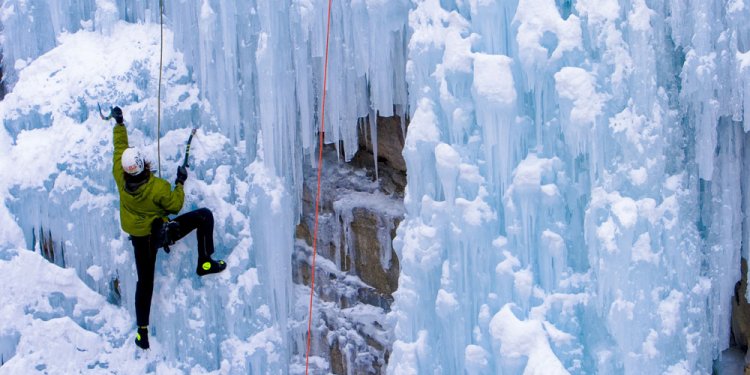 Colorado Ice climbing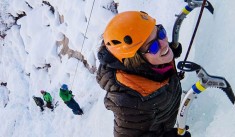 Colorado ice climbing is at its best with Apex guides.
Discover winter mountaineering on day trips to Vail's frozen waterfalls or the intimate wilderness of Chalk Creek Falls in Leadville. Multi-day trips are offered in Western Colorado's Rifle Mountain Park, and the remote and rugged San Juan Mountains in Lake City.
If you are interested in taking a day off from skiing in Vail or Summit County, ice climbing provides a truly unique Colorado high country experience. Few other adventure sports compare to the exhilaration of climbing at a high-altitude ice-fall in one of the most beautiful alpine settings on Earth. Consider ice climbing an opportunity to expand your comfort zone—no matter how big or small it is.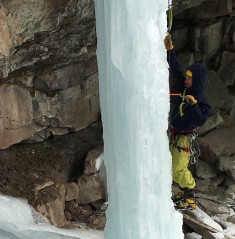 Ice climbing with Apex is truly for all abilities and experience levels.
Whether you are a first-timer, an intermediate hoping to improve technique, or advanced ice climber looking for major ascents in the Colorado Rockies, our guides consider your ice climbing goals and develop a trip that both educates and entertains. We customize each trip, centering the experience on each client's goals.
Start the day by meeting your guides at our Avon office, a mile east of Beaver Creek Resort. We outfit you, identify your goals for the trip, and then head to the trailhead for a thorough orientation.
Guides will educate your private group on how to swing tools, kick with crampons, how to tie in, and how the belay system works. Expect to learn how to manage risk and navigate areas with varying degrees of exposure.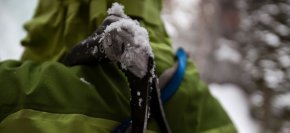 If your goal is to gain comfort, increase overall climbing knowledge, or improve rope management, Apex guides will build that into your daily program. Our crew makes sure you stay warm, have enough food and water at all times, so you can focus on having the time of your life.
Ice Climbing Trips
Breckenridge ice climbing offers a unique experience to all who desire thrill and adventure. These ice falls provide an opportunity for beginner through seasoned ice climbers to experience some of the most breathtaking scenery and exhilarating Colorado ice climbing.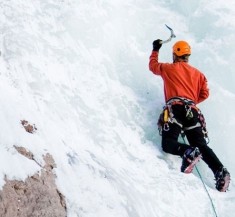 Vail ice climbing attracts groups, seasoned climbers and first-time climbers to the mountains of Vail, Colorado for some of the most accessible, and exciting ice climbing in the Rocky Mountains.
Group ice climbing in Vail, Colorado is a popular choice for large family outings, birthdays and other celebrations, bachelor/bachelorette parties, government agencies and ice climbing team building events. Stepping outside of your group's circle of comfort and challenging each other climbing on the frozen ice falls of Vail, Colorado strengthens ties, increases trust in one another and creates amazing memories of the Colorado Rockies.
Private Ice Climbing Instruction
Beginner Ice climbing in Vail, Colorado. Snow and ice-covered peaks, ease of access and a multitude of challenge levels provides the perfect recipe for frozen ice waterfalls and the quintessential setting for your first time on the ice. Ice climbing is an exciting experience that will both take your breath away and empower you in the same moment. It's an adventure, an adrenaline rush and a moving meditation all in one.
If you're ready to challenge yourself on intermediate terrain, this course is a great way to advance your skills in climbing, belaying, gear knowledge, establishing anchors, and perhaps even leading. We'll teach you how to use more efficient climbing posture and technique, creating ease in both your style and your experience of the route. Climbing options include ice curtains, pillars, dry tool routes and mixed routes of varying difficulty.
Share this article
Related Posts