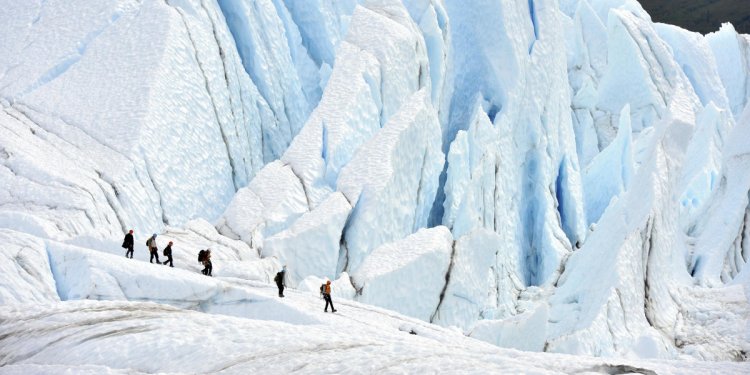 Ice climbing Anchorage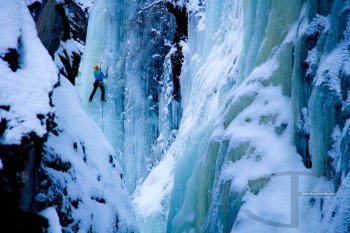 Joe leading in the Kenai Mountains. Photo by Joshua Foreman.
Climb Southcentral Alaska Ice!
IFMGA Mountain Guide Joe Stock guides ice climbing in Southcentral Alaska—the region around Anchorage. The area has ice for all abilities, for a first time experience, to long multi-pitch routes in the mountains. Joe also teaches ice climbing courses, which give you the skills to climb on your own.
For the first time climber, the Manatanuska Glacier or Eklutna Canyon are good options with their short approach and intro-level ice. For experienced climbers, Eklutna Canyon also has longer routes, or we can visit Caribou Creek, Portage, the Seward Highway or Hunter Creek.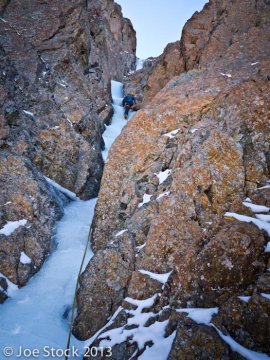 "Wow, what a great experience. I had a fun time and learned a lot! Thanks for the all the encouragement!"
—Terry Buerkel
"You are great with people, and you made a nervous father totally not nervous at all."
—Gary Shaye
"McGee, Toy and I all had a blast and learned a great deal from you. Both how to climb better and how to teach climbing better. So again, thank you for your expert instruction and great attitude."
—Stephon Flynn
"I just want to let you know that I truly appreciate the example you set while instructing ice and snow climbing. Because of you, I decided to pursue the guide lifestyle once I leave the military. I have applied, and been accepted for, the alpine guide course. I'm looking forward to managing all sorts of climbs, using you as my example of what right should look like. Thanks again, Joe, you made a definite impression."
—Robert Whitely
Course Options
Ice Movement: we'll cover the full progression from flat-footing, to ice climbing with no tools, to one tool, to vertical ice with two tools. This progression creates a solid foundation for good technique.
Dry Tooling/Mixed Climbing: climbing rock with crampons and ice axe.
Risk Management: recognizing hazards, minimizing risk
Knots: the knots you need and the ones to avoid
Anchors: ice protection, EARNEST anchors, Abalakov threads
Belaying: for lead, TR and top-belay
Rappelling: including modern safety techniques
Multi-Pitch: belay station management, belaying in guide mode
Lead Climbing: mock lead, low angle leads, swapping leads on multi-pitch
Ice Rescue
Guide Skills
Date
December through March for waterfall ice. All year for ice climbing on the Matanuska Glacier.
Cost
1 client: 0 per day
2 clients: 0 per person per day
3 clients: 5 per person per day
4+ clients: $200 per person per day
Includes
Ropes, ice and rock protection.
Some gear available for loan.
Navigation, first aid and repair kits.
Emergency communication and shelter.
Does Not Include
Early season gully climbing on Ptarmigan Peak in the Chugach Front Range above Anchorage. Although Ptarmigan Peak is home to Anchorage's hardest mixed routes, the area also has some easier mixed and ice routes.
Joe with the Shaye family after their first time ice climbing.
Climbing thick ice near Seward.
Portage is a 45-minute drive from Anchorage and is stacked with long ice routes. This is a classic called Dreams of Brown Moose.
One of the many beautiful steps of ice on Kids Corner.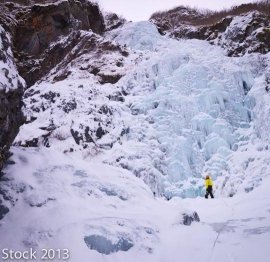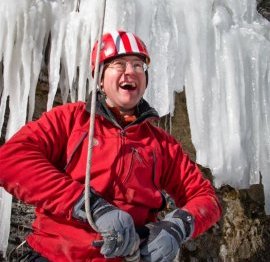 Share this article
Related Posts