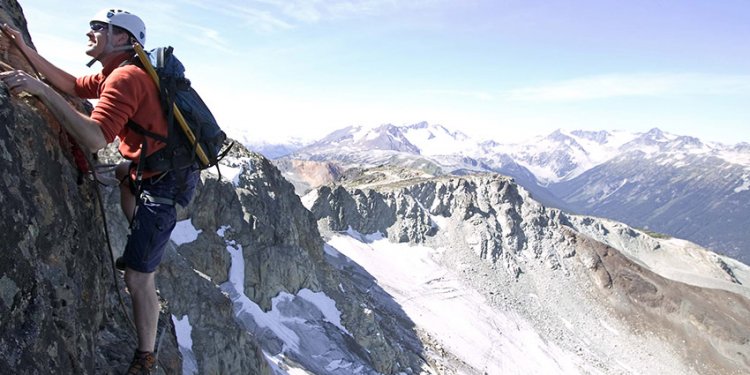 Ice Mountain climbing
As fall turns into winter, North Carolina's mountains provide snow and ice that's perfect for skiing, snow tubing, ice skating and sledding. But if you're looking for something more daring and adventurous, we also provide something you might not expect: ice climbing. In fact, some consider North Carolina to be the leading ice climbing destination in the South.
Recreational ice climbing dates back to the 19th century. As the term indicates, it's similar to rock climbing, except the climbing is done on icefalls, frozen waterfalls or cliffs and rock slabs that are covered by frozen water. Traditional gear includes climbing boots with crampons (metal spikes for digging into the ice), an ice axe and ice screws. Usually when climbing vertically, you kick your legs to plant crampons into the ice, and then swing the axe over your head and plant it into the ice. Then you pull up on the axe.
Does that sound exhilarating, too difficult, or maybe even too scary? Fox Mountain Guides and Climbing School in Pisgah Forest offers one of the most comprehensive training programs in the Southeast. Expert guides will take you out for a thrilling winter climbing experience.
From late November until February, mountain conditions in North Carolina can provide the perfect ice structures for an exciting winter experience. Those who've become smitten with the sport swear that after a stressful day, it's quite satisfying to plunge an axe into ice.
Fox Mountain Climbing School provides a basic course that covers proper gear, nutrition, safety and technique, and the course is accessible even to those who've never climbed at all. The ice routes for absolute beginners are at areas around Brevard, Asheville and Boone. Once you learn the basics, they offer more advanced courses, which are open to individuals, groups and families ages 13 and up.
When you're fully trained, you can hit the frozen falls with confidence any time you wish, but it's always recommended that you go with an expert guide, which Fox Mountain has readily available. And if you fall in love with ice climbing, the school also offers guide training and certification.
Share this article
Related Posts