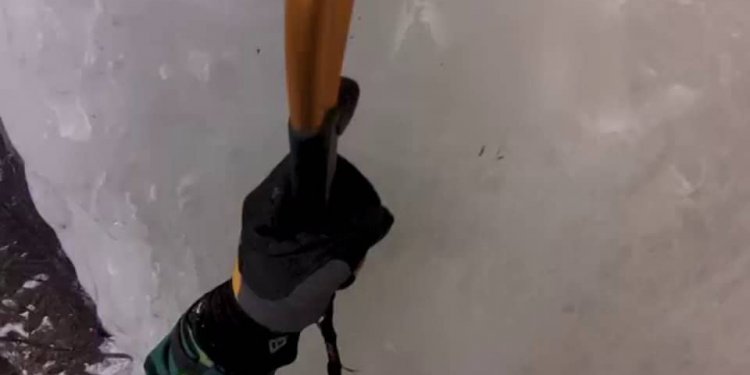 Training for Ice climbing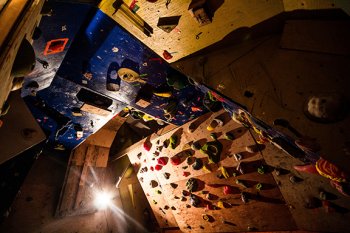 The leaves are changing, the temps are dropping, and summer projects are being ticked. After months of hot weather, time at the beach, and beers on the back deck, winter lines have begun to encroach our daily thoughts. Dipping our hands into chalk bags will soon become sharpening our picks and readying ourselves to climb in sub-zero conditions. No more shirts-off climbing—time to layer up with our warmest jackets and sip from a thermos filled with hot coffee.
With a new season approaching, it's always a good idea to go into it with a certain sense of readiness. To which level you take said readiness to depends on what your goals are. Maybe you're psyched on learning how to mixed climb, or maybe you're going to try your hand at competition. Any way you look at it, getting your body prepared to suffer through the winter temps is worth paying attention to.
There really is no "right way" to prepare or train, only that of which works best for you and your body. We often try to mimic what others do, and to an extent that may work. But to get ultimate performance out of ourselves, we need to discover how our own bodies work, and what's best for them. There are, of course, the standard exercises that lay the groundwork. The chin-ups, pushups, dips and cardio—the movements that fire your muscles in lieu of what's to come. You don't want to grab your tools after a six-month hiatus and go and try to be a rock star. That's a nasty road that leads straight to injury. The foundation you build your training on is the key to having a fun season—whether you're trying to climb along a horizontal mixed roof or up a WI3 ice climb.
Since everyone's bodies and goals are different, here is an overview of what I do, and how I prepare with certain goals in mind. From that you could perhaps formulate a plan based on some of what I do, tailoring it to your goals and what works for your body.
Throughout the course of the summer, I love to rock climb, so I'll spend most of my "outside days" doing so. A lot of the times the movement in rock climbing crosses over into the mixed and ice-climbing world beautifully. So if you rock climb, you're already on your way for the winter prep. I also try to go to the gym three or four times per week. Head to toe, I'll train various muscles so my body is well balanced. In climbing there's so much pulling and not as much pushing. IT'S EXTREMELY IMPORTANT TO TRAIN THE OPPOSITION MUSCLES. Like pushups, bench press and shoulders, to name a few. Push, push, push. Being unbalanced—like able to do a lat pull-down equivalent to your body weight, but you can only bench press half your body weight—will lead to injury. Do you get sore elbows? Be honest, because most climbers do. It probably means you're unbalanced.
After about a month of general conditioning, I alter my gym workouts to more climbing-specific exercises. Two times a week I'll work on training the muscles that specifically pertain to climbing: dead lifts (lower back), lat pull downs, chin-ups, seated rows, hammer curls (like a bicep curl but holding the dumbbell up and down, not side to side), wrist flexors, etc.
I'll also do one or two days a week of opposition training. This workout is generally a little faster; usually I'll snap off rounds of shoulder presses, bench presses, some specific rotator cuff exercises (to keep my shoulders healthy), followed with some stretching and light cardio.
My general goal with weight training is to build up a lot of power, so that when I'm putting out energy I'm not redlining the entire climb. The idea is to have enough power so instead of being at my max and burning out before the end of the climb, I always have enough reserve in the tank. The general rule is to bring yourself to a place where you're not hitting your max halfway through the climb. If you train at 70 percent effort, and try to perform at 100 percent effort, your body will crash before the chains. Train at 90 to 100 percent effort, and when it comes time to perform, you'll find yourself cruising to the top only using 60 to 80 percent of your effort.
Share this article
Related Posts