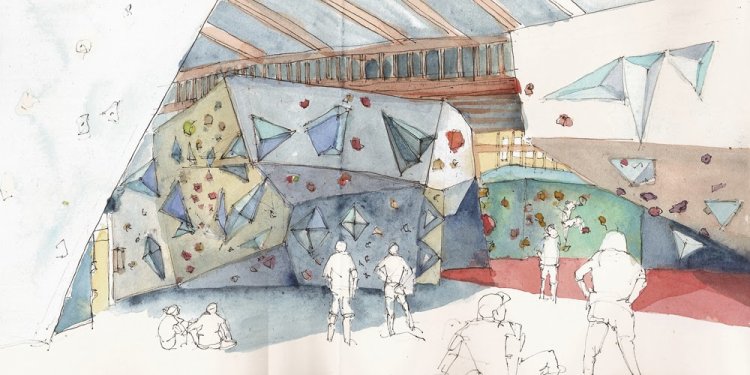 Ballard climbing Gym
Gino Garcia and Gary Mattos are building a puzzle on a climbing wall at Stone Gardens in Ballard.
They're setting holds for routes with different challenges and varying degrees of difficulty.
"It's problem solving, " says Garcia. "Every time we set a route you surprise yourself."
He's wearing climbing shoes with a close fit and sticky rubber soles: "They're like ballet shoes but hurt more."
Christian Horton, manager of the facility, says, "Top climbers are top athletes."
He's not climbing but is wearing flip-flops — "that's for hanging out."
The 40-foot-high wall has its own system indicating degree of difficulty.
Called the Yosemite Decimal System, 5.0 is easier; 5.15, a much greater challenge.
The facility does not have any 5.15s, a challenge only a few in the world can do. But it does have a 5.12.
Garcia is soon joined by staffers Jeanna Perrotta and Nick Ueland.
Color-coded holds are quickly secured. Every week a small section is reworked to make new routes.
Horton says he climbs "for the physical challenge of it, the adventure and the fun. You find one route and success motivates you to try harder."
Share this article
Related Posts