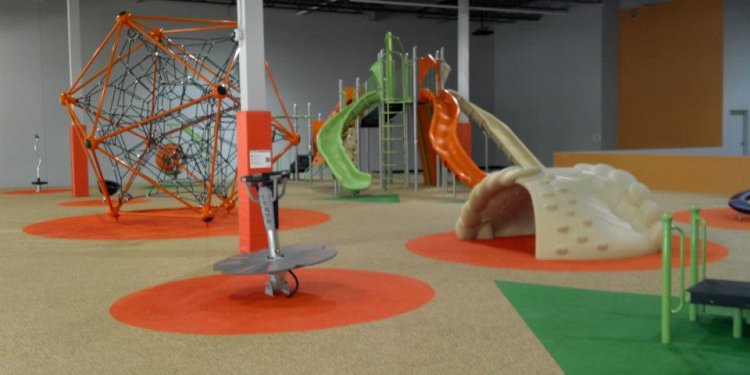 Climbing Gym Minneapolis
Albert Lea Rock Gym
211 W. Richway Dr, Albert Lea, Minnesota 56007
(507) 379-5152
Albert Lea Rock Gym
Great climbing with staff on-hand to belay. Equipment provided.
Alexandria
Lake Geneva Christian Center
605 Birch Ave, Alexandria, Minnesota 56308
(320) 763-3680
Lake Geneva Christian Center
1, 800 sf climbing gym space.
Bemidji
Bemidji State University
1500 Birchmont Dr NE, Bemidji, Minnesota 56601
(218) 755-4135
Bemidji State University
35 ft indoor climbing gym.
Coon Rapids
Emma B. Howe YMCA
8950 Springbrook Drive, Coon Rapids, Minnesota 55433
(763) 785-7882
Emma B. Howe YMCA
28 ft climbing gym. Top anchors for 5 stations. 4 ft overhang.
Duluth
Vertical Endeavors
329 Lake Ave South, Duluth, Minnesota 55802
Vertical Endeavors
climbing gym is located in the Carnival Thrillz Complex at Canal Park on Duluth's Waterfront.
climbing gym - Sports and Health Center
10 University Drive, Duluth, Minnesota 55812
(218) 726-7128
climbing gym - Sports and Health Center
Eagan
Lifetime Fitness Climbing Gym
1565 Thomas Center Drive, Eagan, Minnesota 55121
(651) 688-3000
Lifetime Fitness Climbing Gym
Nicros climbing gym has12 toprope routes
Edina
Southdale YMCA
7355 York Ave S, Edina, Minnesota 55435
(952) 835-2567
Southdale YMCA
Mankato
Outdoor Rock Climbing Gym at Minnesota State University
Adventure Education Program, Mankato, Minnesota 56001
(507) 389-5435
Outdoor Rock Climbing Gym
Realistic rock appearance, 35 feet high. There is an Indoor Climbing Center at MNSU currently being built. Available for student and community open climbing.
Minneapolis
Midwest Climbing Academy
575 SE 9th Street; Suite 70, Minneapolis, Minnesota 55414
612.345.5358
Midwest Climbing Academy
We inspire youth to discover their full physical and mental potential through the sport and art of rock climbing within stimulating, responsive, and collaborative settings. The Academy is a youth dedicated facility. We offer climbing and programming for ages 6 thru 19.
Midwest Mountaineering
309 Cedar Ave. South, Minneapolis, Minnesota 55454
(612) 339-3433
Midwest Mountaineering
Extensive indoor climbing cave approx 20 x 35 feet with a two story climbing gym available (if pre-arranged)
Minnesota Climbing Cooperative
1620 Central Ave Suite 178, Minneapolis, Minnesota 55413
(915) 247-6622
Minnesota Climbing Cooperative
Super sick bouldering gym with 24 hours access for pass holders. Open hours vary. Check website for open hours.
University of Minnesota Climbing Wall
123 Harvard Street SE, Minneapolis, MN 55455
612-625-8790
University of Minnesota Climbing Wall
Located in the heart of the U of M campus, this facility features a climbing wall spanning up to 33 feet in height with over 3, 200 square feet of climbing surface. Additionally, there is 1, 000 sq. ft. of bouldering wall space. Daily fee for climbing is $15 (equipment included in price).
Vertical Endeavors
2540 Nicollet Ave South, Minneapolis, Minnesota 55404
612-436-1470
Vertical Endeavors
Approximately 25, 000 sq. ft. of climbing gyms 50-60 feet in height. Lead climbing, bouldering, top-roping, and auto belays.
Monticello
Monticello Community Center
505 Walnut Street, Monticello, Minnesota 55362
(763) 295-2954
Motley
Shamineau Adventures
2345 Ridge Road, Motley, Minnesota 56466
(218) 575-2240
Shamineau Adventures
32 foot indoor climbing gym, 45 foot outside climbing gym and the only free standing Ice tower in the Midwest at 42 feet tall.
Rochester
Prairie Walls
4420 19th St NW, Rochester, Minnesota 55901
(507) 292-0511
Prairie Walls
10, 000+ sf featured climbing surface. 27 feet tall. 26 top ropes. 20 lead lines. Lead routes over 50 feet long. Dedicated bouldering area featuring freestanding boulders with problems that top out, steep overhangs, arches and a campus wall. Padded landing surface under all climbing walls. 100+ marked and rated routes and problems for climbers of all abilities.
Roca Climbing & Fitness
6071 Rome Circle NW, Rochester, MN 55901
507-218-1500
Roca Climbing & Fitness
SE MN newest and largest indoor rock climbing and yoga facility in Rochester, MN. Roca Climbing & Fitness has over 15, 000 sq ft of world class indoor rock climbing terrain featuring 18 auto belays, 48 top ropes, 46 lead lines as well as a free standing boulder. Walls range from 40- 45 ft tall! We also have a full range of crack climbing to train on. There is a killer overhanging lead wall that climbs over 45 feet high! Upstairs contains a fitness center and private yoga studio with a full range of yoga classes from beginner to advanced as well as amazing hot yoga classes.
St Paul
University of Minnesota Wall
1536 N Cleveland Ave, St Paul, Minnesota 55108
(612) 625-8790
University of Minnesota Wall
Vertical Endeavors
845 Phalen Blvd, St Paul, Minnesota 55106
(651) 776-1430
Vertical Endeavors
St. Cloud
Mountain Dew Rock Wall
SCSU Hallenbeck Hall; 720 4th Avenue South, St. Cloud, Minnesota 56301
(320) 308-0121
Mountain Dew Rock Wall
2100 square feet of climbing surface is a combination of integrated granite replica panels which includes an overhang, negative pitch, corner climbs and a series of crack elements. Also has a 40' traverse wall, and a large wood portion coated with a textured surface featuring a chimney climb, multiple negative pitches and a ceiling wall to wall feature.
Winona
WSU Outdoor Education & Recreation Center
351 Lafayette Street, Winona, MN
507 457-2940
WSU Outdoor Education & Recreation Center
The WSU Climbing Center features one of the largest climbing walls with nearly 6, 000 sq ft of climbing surface, 32 ropes and a belay ledge.
Share this article
Related Posts