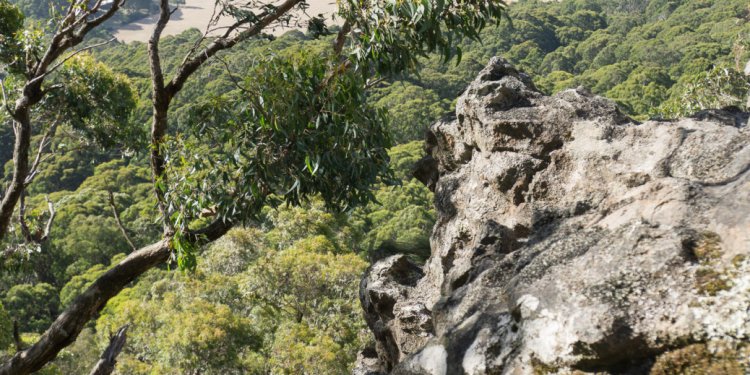 Outdoor Rock climbing Victoria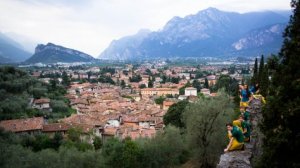 Bogong Equipment is a climbing orientated outdoor retailer located in Melbourne's CBD.
We stock everything you will need at the crag or gym, such as climbing shoes for all skill levels, approach shoes, ropes and cords, active and passive protection, carabiners, hangboards, cragging packs, climbing clothes, and guide books.
And we source these products from the leading brands in climbing: DMM, Wild Country, Prana, La Sportiva, Edelrid, Sterling, Petzl and more.
We are open seven days a week so please come by and have a chat with our expert staff.
Sport Climbing Victoria would like to invite our members to participate in the 2016 Leading Ladder.
There will be three rounds:
Round 1: February 1-14
Round 2: February 22- March 6
Round 3: March 14-27
Each round will consist of 7 climbs at each of the 4 participating gyms; Bayside Rock, The Rock, Hardrock Nunawading and Hardrock CBD.
Sport Climbing Victoria, in conjunction with Sport Climbing Australia, are hosting a training camp for youth climbers interested in trying out for the Australian Climbing Team.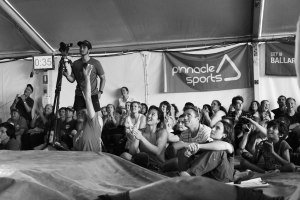 The camp will run from midday on Friday the 5th of February until Sunday the 7th at 4pm. As well as tryout simulations for Boulder and Lead, there will be presentations on warming up, injury prevention, competition formats, competition tactics, core training principles, injury prevention and nutrition.
National Coach Will Hammersla says; 'This is a fantastic opportunity to get some experience in the facilities that will be hosting tryouts. Pick up tips and training ideas from those that have made the team before, so you're ready for April.'
The camp will be hosted by Bayside Rock on the Friday and Saturday and Hardrock Nunawading on the Sunday.
The camp is designed for all youth considering trying out for the Australian team in 2016 or in the future. We also encourage coaches to attend and participate in the training camp.
Registrations are now open on the Sport Climbing Australia website and you will find the information pack at:
After the competitors all went home we had the big job of packing up after the Australian Boulder Climbing Championships.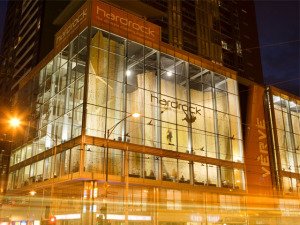 Antoine Moussette from Radest Productions has a chat with Will Hammersla & Romain Thevenot about the event while they were working.
This year's Australian National Boulder Climbing Championships were nothing short of spectacular. It marked significant progression in climbing as a sport, and displayed the best of the truly special community that we are all so lucky to be a part of.
Once again the competition, graciously hosted and sponsored by the City of Ballarat, was held on a purpose built wall rather than in a local gym. This made the weekend feel not so much like an obligation of Australian sport climbing, but an event that not only climbers, but the general public, wanted to witness and be a part of. The wall had a unique but effective design that really gave the routesetters a range of options when it came to crafting the boulders. This year's organisational team should feel extremely proud of their efforts. The fruits of their labour were evident in what was possibly the best climbing National Championship ever!
The youngest youth categories (C and D) kicked off first thing on the Friday morning, followed by Open A qualifiers. In Youth D Henry Booker (International) took the top male spot, with Liam Botting (QLD) taking the title, and Ellisa Andres (ACT). In Youth C, the event was won by Jack Taylor (NSW) in the male's and Theodora Kasimidou (SA) in the female's.
Share this article
Related Posts