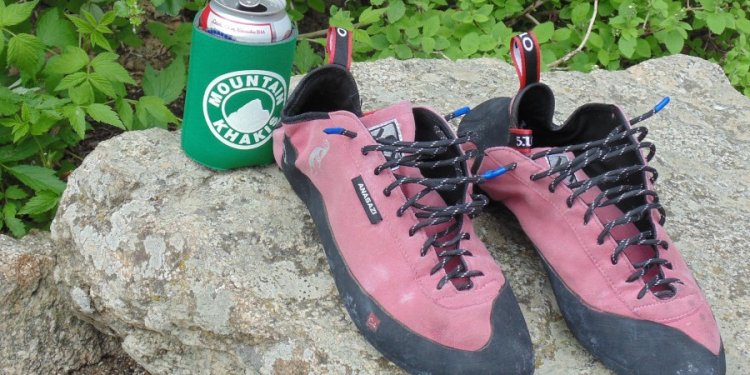 Rock climbing Equipment for Beginners
Climbing Clothing
Wear clothing that is not restrictive and won't get in the way of you or the rope. Your clothing should breathe, wick sweat and dry fast so that you can stay warm and comfortable while climbing. If you're climbing in the outdoors, also carry clothes for changing conditions just as you would for hiking.
Rock Climbing Shoes
Climbing shoes protect your feet while providing the friction you need to grip footholds. Most styles are quite versatile, but your climbing ability and where you climb are both factors in choosing the correct shoe.
Rock shoes should fit snugly but not painfully tight. The general rule is that closer-fitting shoes are the norm for more technically challenging climbs. See How to Choose Rock Shoes for more information.
Note: Rock shoes aren't comfortable for walking long distances and doing so can ruin them. For the hike from your car to the base of your climbing area, wear approach shoes, trail runners or other appropriate footwear. Climbing shoes are for climbing only.
Climbing Helmet
When climbing outdoors, you should always wear a helmet made specifically for climbing. Climbing helmets are designed to cushion your head from falling rock and debris, and some (though not all) are designed to provide protection in the case of a fall. They are generally not worn in a climbing gym since it's a controlled environment.
A helmet should feel comfortable, fit snugly but not too tight and sit flat on your head. Helmets usually have a hard protective shell and an internal strapping system.
Climbing Harness
Unless you are bouldering, you need a climbing harness. A harness consists of two basic parts:
Waistbelt: This sits over the hips and must fit snugly.
Leg loops: One loop goes around each leg. Many harnesses conveniently offer adjustable or removable leg loops.
Share this article
Related Posts