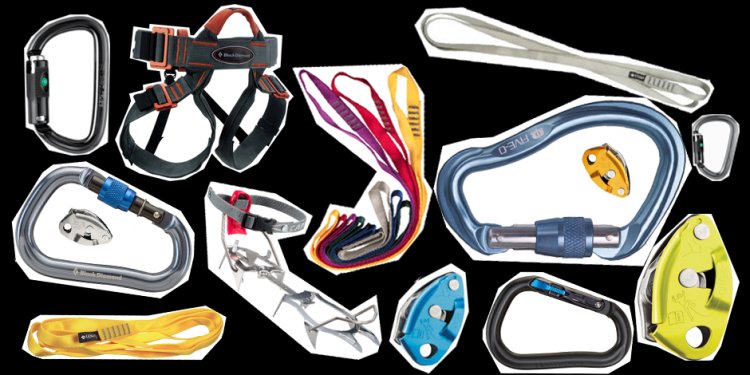 Climbing gear
Dear BD, I recently got into indoor climbing about a year ago and have used my BD harness approximately 50-70 times since then. Yesterday I went top-roping at my local gym and as I was being lowered, I heard a pop. I looked down to see that my harness has ripped off in the waist. I felt myself falling backwards so immediately grabbed the rope and was lowered safely to the ground. I have kept the harness in pristine condition in my gym bag and it has never been abused or used outdoors.
This is a paraphrase from a portion of an email I recently received. Sure I get emails that cause concern, but this was a new one entirely—what did "ripped off in the waist" mean? ?
Did the webbing cut? Was it pilot error? Was there some sort of manufacturing error? I immediately contacted the customer and asked for some photos, as well as traceability information from the tags on the harness. From this info I was able to tell exactly when the harness was made, the traceability to all raw materials and manufacturing processes and cross reference raw material and finished goods batch testing data. All records and testing results showed nothing out of the ordinary. Below is the photo the customer sent us.
Sure enough, "ripped off at the waist" was an accurate description. It appeared that the waistbelt webbing had somehow cleanly detached from the waist of the harness. It's worth noting that nowadays most harnesses no longer consist of one continuous piece of structural webbing. Often the webbing used to attach the buckle is connected to a different, usually wider, thinner, lighter, waist material, and all of this is covered with a comfortable and durable shell material. It is at this junction where this harness failed.
But how and why? The webbing appeared to be perforated from the needle during the sewing operation, but there was no hint of any thread left. It had to be sewn at one point as he'd used the harness for 70 days without incident. There appeared to be some pink coloring showing on the webbing, but the thread used on that particular harness should have been grey. We asked the customer to send it in so we could take a closer look.
Share this article
Related Posts