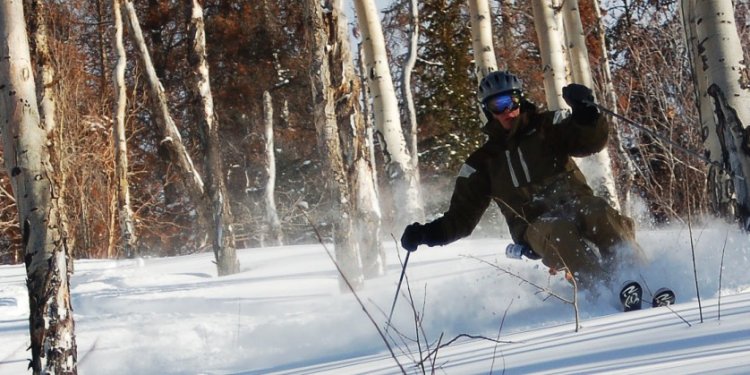 Vail Ice climbing
Description
Dang those organizing types. Why couldn't we just leave this area a mess and let climbers figure it all out? Shucks, we're just being helpful 'round these parts.
This is a decidedly popular ice area. It is north-facing, so dress warmly. It is easily visible from the road. While most of the popular areas are listed here, there certainly is more ice that forms up here.
This area holds a great variety of of 1-2 pitch ice and mixed routes. If you get to climb here, you'll likely leave with a smile. This is probably the birthplace for Colorado modern mixed climbing with Jeff Lowe's ascent of Octopussy, although Alex Lowe's influence was strong, too.
Parking is a hassle since the town of Vail outlaws on-the-street parking. So, don't assume anything or you'll be made to pay.
Snow can pile up. It can even avalanche.
Access issues can be problematic. Check things out first.
Occasionally rappel trees fail. So, beware!
On the South side (E->W): Racquet Club, Firehouse, Secret Cicle, East Vail Falls, Hell's Cave, Big Gully ice, Spiral Stairs/Belfry, RD Amphitheatre, Pumphouse, 9th Hole.
On the North Side (E->W): Booth Creek, Goat Beard, Piney Lake Pillar.
Getting There
This is located approximately 100 miles West of Denver. Most folks will use I-70 to access this area. The East Vail exit is most useful for most of these climbs. Parking is a hassle. Probably, the locals know the best scoop on parking. It's best to find a legal spot and expect to walk a bit further than you'd like or just buy one of these little shacks and cough up a mil or two.
Odd tidbit for 2007: there seem to be conflicting signs posted near Pumphouse where one sign suggests climbers need to pay to cross the golf course, but other signs do not.
Climbing Season
Weather station 2.0 miles from here
95 Total Climbing Routes
['4 Stars', 19], ['3 Stars', 51], ['2 Stars', 19], ['1 Star', 5], ['Bomb', 0]
['=5.14', 0], ['', 0], ['=V14', 0]
Classic Climbing Routes in Vail Ice
Mountain Project's determination of the classic, most popular, highest rated climbing routes for Vail Ice:
Browse More Rock Climbing Classics in Vail Ice
Featured Route For Vail Ice
By

| | |
| --- | --- |
| By | Vail amphitheater most all mixed climbs are in: Amphibian, Fatman & Robin, 7th [Tentacle], Little [Thang] - not in at all but - Pitch [Black], Lucky, [Reptile], [Somnambulist], [Resurrection], [Teriebel] Traverse and the route way left of the Designator "[Dr.] Delicate?" are in and good ([hasn't] come in in a long time). The Belfry (above staircase) all routes including [Pencil] and [Eraser] are climbable and need done. Secret [Probation] also in "thin" as are the routes left of the "[Spiral Staircase]". Lots of water in the area - yehaww! game is on lets climb. |
By

Hi all. Is there another name for Pumphouse falls? The climb near the golf course west of the Designator area. Is it in this database. Looking for manageable WI-3-4 first time lead in the Vail area Dec. 27-Jan 2.

Any help greatly appreciated.
| | |
| --- | --- |
| By | Lost Camera at Pitkin Falls!!! She is an old school Powershot with 3.2 megapixel resolution. Left behind the curtain on Sunday February 25. I'm back in Crested Butte but will return that way soon. Help a brother out. The Falls were great, bullet hard on the left, but a small hole opening up top. |
By

By
From: Boulder, Colorado

Vail is fat. Check it out now!!
Just a heads up, we all need to be courteous and conscious of the ski tracks on the golf course. Stay on climber/snowshoe trails, and be careful when crossing ski tracks.
I spoke with the manager of the Nordic center, and as of 2/13/14, there are no fees for climbers, but if they continue to have problems with people disregarding the access they have provided, they will close the Pumphouse parking, and to access Fang/Designator, you will have to park at main Nordic entrance more than doubling the approach.
Let's try to preserve the amazing access to even more flows.

Thank you and my best.
Share this article
Related Posts