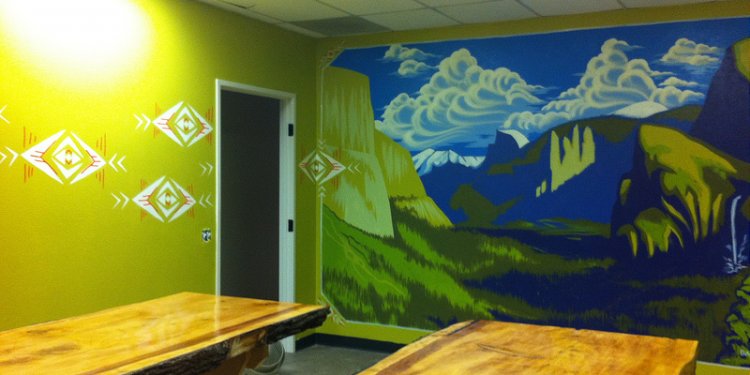 Aesthetic climbing Gym
26794 Vista Ter
Lake Forest, CA 92630
(949) 716-7116
Great place! Staff is super friendly and helpful. The space is clean and has a laid-back kind of atmosphere that I really enjoyed. I'm a beginner and I'd recommend top rope climbing if it's your first time. Bouldering is fun too, though(:
Good gym for climbing for bouldering or ropes. Affordable, pretty fun / laid back and challenging, long hours. Located towards Foothill Ranch in the back of a business park. Been around for 4-5 years but just tried it out for the first time and it was pretty good. Unlimited monthly membership so I'll be back. The only head scratcher is they say members get free rentals and chalk. When you go up and ask for chalk they act like they don't know you. Maybe joking but it was weird. Why even put it on the wall if it's not a thing? Note this is not 24hr fitness in the wintertime it's chilly inside layer up. Dunno how it is in summer. They also have exercise machines for members, and a ping pong table.
Rudest owners ever! Most businesses give us the same deals that are on Groupon without having us go through Groupon. We bought the two day passes for $15. When we put our shoes on they were too tight so we asked for a size up because our toes curled with them on, he said "they're supposed to be like that. Man up". We walked around and decided we weren't in the mood to climb. So, we asked to get a refund and he said "it's a climbing gym what did you expect?" we told him we just aren't having a good day to which he responded "too bad". We weren't even there 15 mins! We would have come back another day if he credited us for our two day passes. I'm glad we ended up buying through Groupon because we called Groupon and they refunded our passes no problem. The gym is not worth the horrible service. We won't be going there again and I warn anyone else that is thinking about going. I'd give them 0 stars if I could!
Aesthetic is a cool gym nestled up in the business park. I was visiting my parents for Christmas and figured I would check out the local climbing gym. I brought my sister as she had tried bouldering for a b-day party and wanted to climb with me when we were both home. The good: Clean facility, free shoe rental (if you need them), communal chalk, friendly staff, clean restrooms, and good prices ($15 day pass). The bouldering problems were pretty good, but I feel like some were harder than their listed grade. There were not many vb/v0 problems with big jugs that would make it easy for a new climber to accomplish a few problems. While there were a "easy" problem on each wall, I feel that most were too difficult for a pure beginner like my sister. A word of caution: the top out section is really tall for how firm the crash pads are. You could definitely get hurt if you fall on the last move. I would come back, but I am not sure if I would recommend this for people for their first bouldering experience. (Note: I did not do any rope climbing while there)
The first time I went, apparently the 'boys'/owners had too much fun the previous night and did not show up. There were a number of people waiting outside for someone to open the door. One woman was texting the mother of the 'boys' to see if they were coming. We all waited quite a while before we gave up and left. So much for a climb during a lunch break. We did go back and I signed up for a membership. As it turned out, I did not use my membership often enough so I was going to cancel. However, my daughter (who does climb) was in town so we thought we would go and she could be my guest on my membership. I signed in and was told that my membership had expired (thought that I could have signed up for a 3 month plan) so I paid for the 2 of us to climb. I had originally planned on cancelling my membership at the end but since I was told it had already expired PLUS I paid for us to climb, we went home. Turns out, it had not expired. I take full ownership for not checking more closely but they had been charging me every month since - for 9 months. I contacted the gym and all they will do is stop billing me. No credit for any money I have paid to them - when they told me my membership expired. I received an email from an owner - he has the ability to remember me coming in to sign up - he remembers me with my friend (who was with me when we were waiting that first day). However, nobody had any recall of them telling me it expired. I even provided the Credit Card entry showing I was billed $40 the last time I went. I paid for chalk and 2 climbs - but all they did was argued the bill. There is not much you can buy there if you have gear and a membership so why I have a $40 charge is a mystery- unless of course they told you your membership was CANCELLED! The gym is ok - but management SUCKS!
Share this article
Related Posts