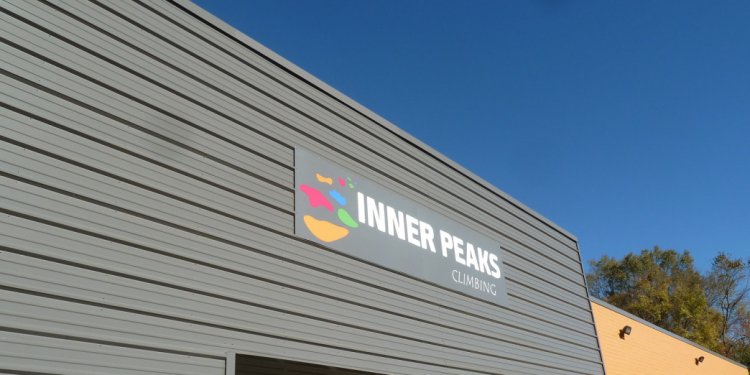 Charlotte climbing Gym
ClimbMax Inc.
43 Wall St., Asheville, North Carolina 28801
(828) 252-9996
ClimbMax Inc.
Indoor climbing and bouldering, including cave and free-standing boulder. Outdoor climbing on our 40' competition wall, fully leadable & auto belay.
Boone
Appalachian State University
climbing gym at Student Recreation Center
150 Bodenheimer Drive, Boone, North Carolina 28608
(828) 262-2100
Appalachian State University climbing gym at Student Recreation Center
50 ft tall with more than 4, 000 sq ft of climbing. 8-10 ropes with a dedicated bouldering section. Routes and boulder problems from beginner to expert.
Center 45
200 Den Mac Dr, Boone, NC 28607
(828) 386-1550
Center 45
Provides an energetic bouldering and training environment.
Brevard
Brevard Rock Gym
240B South Broad Street, Brevard, North Carolina 28712
(828) 884-ROCK (7625)
Brevard Rock Gym
Indoor rock climbing with teams, guiding, youth programs and parties. Observation loft, back patio.
Chapel Hill
Community Center (Chapel Hill Parks & Rec)
102 South Estes Drive, Chapel Hill, North Carolina 27516
(919) 968-2790
Community Center (Chapel Hill Parks & Rec)
20 different routes from beginner to expert. Bouldering is also available.
Progression Climbing Gym
1713 Legion Rd, Chapel Hill, North Carolina 27517
919-904-7217
Progression Climbing Gym
State- of-the-art climbing gym is the newest and best place in the Triangle for those who want to push their climbing skills to the next level, or simply learn about the sport of bouldering. This gym's 3, 500 square feet of challenging climbing terrain requires no ropes or harnesses and has boulder problems set for beginners and experts alike. We offer: + Monthly Memberships + Youth Climbing Teams + Adult Climbing Teams + Personal Training + Group Instruction + Birthday Parties + Overnight Lock-ins + Teambuilding Programs + Kid Camps
Charlotte
Inner Peaks Climbing Center
9535 Monroe Rd, Charlotte, North Carolina 28270
(704) 844-6677
Inner Peaks Climbing Center
13, 000 square feet of climbing terrain to challenge any skill level.
Inner Peaks
2220 S Tryon St, Charlotte, NC 28203
(980) 242-3244
Inner Peaks
13, 000 square feet of sculptured climbing walls 25 feet high. There are forty top rope stations and fifty rope stations in all.
The climbing gym, UNCC
9201 University City Blvd., Charlotte, North Carolina
(704) 547-2486
The climbing gym, UNCC
6 ropes/routes, natural features and surfaces, cracks, chimneys, overhangs. Indoor climbing gym 32 ft in height. Offers rock/adventure academic classes & trips.
Concord
YMCA Wall-West Cabarrus
5325 Langford Avenue NW, Concord, North Carolina 28027
(704) 795-9622
YMCA Wall-West Cabarrus
Wall is 30 feet tall with 7 top ropes. Wall has vertical, less than and beyond vertical faces. Wall has 3 dihedrals & 2 arêtes. Difficulty on Wall ranges from 5.4 to 5.12b-climbing and V0 to V7-bouldering.
Davidson
Davidson Outdoors Climbing Gym
2003 Davidson College, Davidson, North Carolina 28036
(704) 894-2000
Davidson Outdoors Climbing Gym
Indoor climbing wall on the bottom floor of the Student Union.
Fayetteville
The Climbing Place
436 West Russell St., Fayetteville, North Carolina 28301
910-486-9638
The Climbing Place
The Climbing Places is located in the downtown historic district of Fayetteville. We have more than 60+ top ropes and plenty of bouldering with a 300+ ft. traverse. Our facility accepts walk-ins, memberships, group rates, etc. There is also a pro shop available for you all your climbing needs, indoor and outdoor. Also, we provide training and support for Ft. Bragg and our surrounding military communities and families. The Climbing Place is a family friendly environment for all ages and ability levels. If you have any questions or for more information call or visit our website.
Share this article
Related Posts