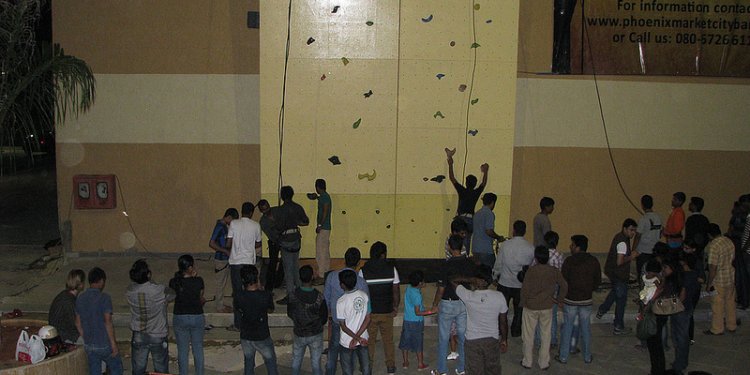 Climbing Gym Phoenix
Group Rates
10 people or more:
$10/person, rental gear is still $5
Note: To get the group rate please schedule at least one week in advance.**
For groups of 20 or more, we will schedule your group during non-business hours so that you can have the whole gym to yourselves (the prices is still $15/person including gear). Please schedule non-business hours groups at least two weeks in advance.
Group rates are for a three hour time limit.
Kids
Kids are welcome at the Phoenix Rock Gym but they must be strictly supervised by a responsible adult. Kids under twelve are too young to belay (hold the safety rope) so please bring enough adults along to belay all the kids in your group. Please count on one adult for every two climbers under the age of twelve - these adults will belay the youngsters and will not be charged. For kids twelve to fifteen please have one adult for every three kids to help supervise their climbing activities. Last, but not least,
Events
We've had birthday parties, weddings, graduation parties, corporate challenges, company dinners, and many other unique events held at the Phoenix Rock Gym. Make your next event something to be remembered. Call for more info.
Share this article
Related Posts