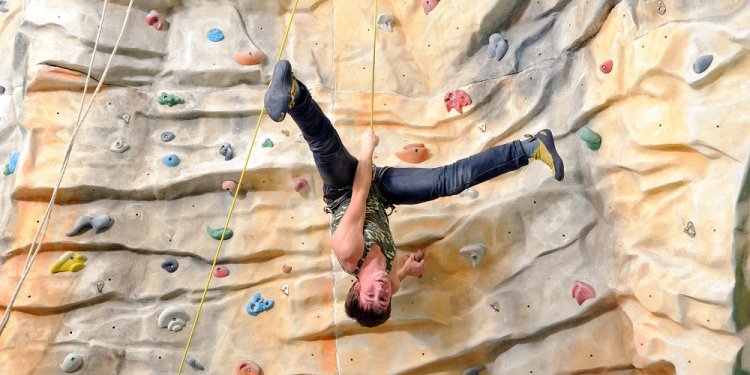 Indoor Climbing for kids
Fitness and fun in one
By Renée Sagiv Riebling
Another option that serves as a way for parents to get in on the action with their kids (because let's face it: the bounce house is not for you) is to try rock climbing. It's an activity you can do together, and it's tops in building muscle strength, balance, and self-esteem, says Barbara Lawrence of New Jersey Rock Gym in Fairfield. The climbing facilities listed below are kid-friendly, don't require membership, and—best of all—are completely indoors!
Bergen County
Burlington County
Essex County
Mercer County
Middlesex County
Monmouth County
Morris County
Union County
Rock Climbing to New Heights
Kids often need a belayer—someone to control the ropes. You can take a one-time lesson at some facilities and belay for them, or a staff member can do the belaying. Call at least 24 hours in advance to check belayer availability.
Some places have special family packages or times. Visit the facility's website or call for details.
If your child falls in love with rock climbing, find out about the facility's membership packages, monthly passes, classes and teams. It just might be the activity that propels her to new heights!
Have you found other cool places for rock climbing in NJ? How about other types of climbing? Please share them with us!
Get the kids out and about this winter without having to dig too deeply into your wallet. There are tons of fun (and free!) events for your whole crew.
Could your kid be the next Gordon Ramsey or Emeril Lagasse if only they had proper instruction? Here are places around the state that can give them the skills to be a star in the kitchen.
Share this article
Related Posts