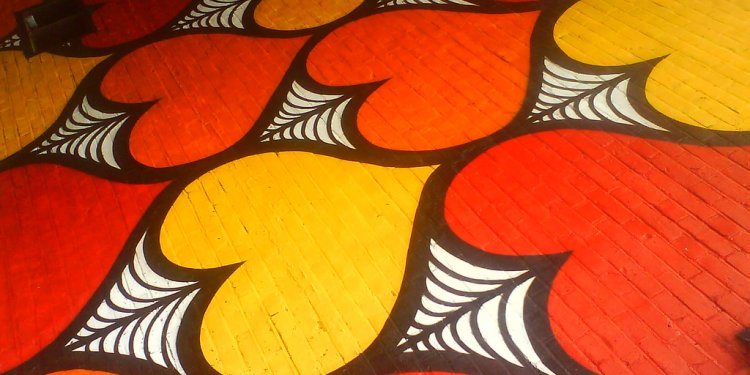 Home climbing Wall plans
This guide is brought to you courtesy of Metolius
BUILDING A HOME WALL
There is no more effective way to improve at rock climbing than to have your own home bouldering wall. A wall simulates the demands of rock climbing better than any other form of training, plus it lets you work on technique while you're getting stronger. Bouldering is a fantastic full-body workout, but more importantly, it's a lot of fun.
A bouldering wall is constructed in much the same way as a wood framed house: The individual walls are formed from a lumber framework attached to an existing structure (e.g. your garage wall) or supported by its own structure, then the framework is sheeted with plywood, creating the climbing surface.
If you're familiar with basic construction techniques, building your own wall will be a snap. However, if you don't feel comfortable running a circular saw, or you just don't have the time or inclination to let the sawdust fly, this booklet will give you all the information you need to design and plan your dream wall. Then you can hire a carpenter to handle the actual construction.
DESIGN
If you don't have much experience climbing on indoor walls, try to visit as many different climbing gyms and home walls as you can before designing your own wall. Try to record some basic measurements from the walls you like. The more experience you have on other walls, the easier it will be to design your own.
Evaluate your space
Look at the space you have available to build your wall and decide how to use it most efficiently. Make sure you consider what else the space may need to be used for. If it's a garage, do you need to leave room to park the car? Is it also a storage area? You can design and position the angles of your wall to fit over and around a parked car or you can build shelves into the backside of your wall for storage. If the wall is indoors, you'll want to maintain access to electrical outlets and to the back of the wall to make any necessary repairs to the T-nuts once it is finished.
Make sure you consider lighting, ventilation, and access at this point. If you have to cover up windows or doors to build your wall, you'll need to find alternate lighting, ventilation and access sources.
When choosing your space, remember that falling is noisy and chalk gets everywhere. If it's indoors, try to isolate it as much as possible from your living space, especially if you share your dwelling with non-climbers. If you're considering an outdoor wall, remember that you'll have to weatherproof it somehow, and no matter what you do, the holds won't last as long as they would inside.
Decide how you will support your wall
Attaching your wall to an existing structure will eliminate some support braces, and be easier to design and construct, but will lock you into that location. The existing structure becomes part of your design. You must also ensure that the existing structure is strong enough to support the additional stresses the bouldering wall will add to it.
NOTE: Bouldering walls are very heavy. The structure that supports the wall must be strong enough to support the dead load (the weight of the wall itself) and live loads (the climbers). The dead load alone will come to several hundred pounds. Live loads vary not only by the weight of the climbers, but also by the momentary forces caused by the climbing moves. These forces can be several times the weight of the climber. The support system, whether a pre-existing structure or one built specifically for the bouldering wall, must be capable of supporting the maximum combined stresses. Consult an engineer, and be absolutely certain that your structure will support the loads that will be imposed on it.
A free-standing bouldering wall will not damage an existing structure and it will be easier to transport if you need to move. A free-standing wall is best if you are renting or do not have a suitable pre-existing structure to anchor into. Constructing a free-standing wall will cost more than a fixed wall and will be more difficult to design. You must take on the additional responsibility of engineering a support structure. All the stiffness inherent in attaching the wall to a rigid structure will be lost. You must compensate by using wider framing materials and additional bracing.
==
Build a Model
Now that you understand the space you're working with, try to visualize the basic shape that you want your wall to take. Imagine what different shapes, sizes, and angles would look like in place. Make several rough sketches of different ideas to see how it will all fit together. Once you have decided on the climbing wall's shape, location, and orientation, build a scale model with cardboard or foam board.
When choosing your wall shape, consider that certain shapes and angles tend to produce similar moves and limit variety. Horizontal roofs and vertical walls are notorious for feeling the same no matter what kind of hold or move you try to put on them. Curves and complex shapes can also lead to stiflingly homogenous climbing if you're not careful. These kinds of features look interesting when they're new, but get boring quickly. Flat, overhanging walls of between 20° and 45° seem to allow for the best variety of moves.
Think of your wall as a series of eight-foot-wide modules. According to how much space you have available, identify 1 or more basic wall shapes that you want to include in your design. Basing these modules on 8' widths (1 full sheet of plywood) will make construction much easier and ensure good material yield, keeping the costs down. Play around, arranging these primary walls in a variety of different configurations until you're satisfied with the result. When positioning your walls, remember to leave enough room to fall from any given point without hitting another wall.
For any walls steeper than 20° or 30°, plan to have a short, vertical kicker panel at the bottom to provide ample room for your feet at the start of problems.
Now design secondary walls (or panels) to fill the space between the primary walls and tie them together into a seamless climbing structure. If your primary walls abut, you can simply make triangular panels to form 90° corners between them. If primary walls face each other, turn corners, or bridge doors, windows, or other structures, the secondary walls may need to be more complex in shape.
See also:
Best products and ideas for Garage you can read online
Share this article
Related Posts