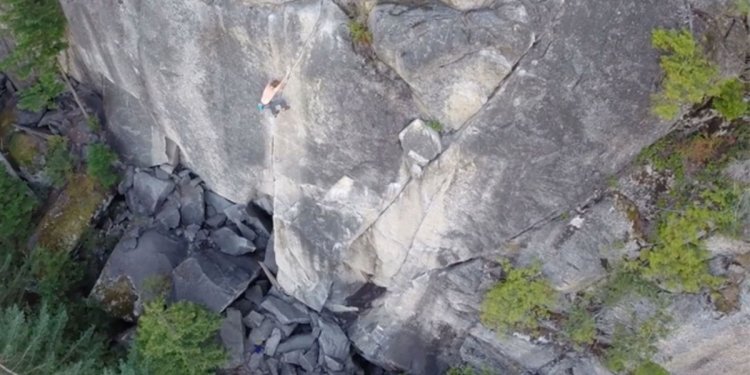 Squamish BC climbing
Nestled at the end of one of the Pacific Coast's deepest Fjords, Squamish is Canada's rock climbing mecca. Every summer, climbers from around the world flock to the granite cliffs and bluffs overlooking Howe Sound to test their mettle on some of the most beautiful and accessible rock climbing in the world.
What makes Squamish so special is how easy it is to access the crags. Most of the climbing is within a five minute walk to a ten minute drive of Downtown Squamish. The climbing community here is vibrant and progressive and there are lots of resources for anyone new to the sport or new to Squamish climbing. Great local guide books, guide services and easy access for thousands of climbing routes make Squamish one of the premiere climbing destinations in the world.
Best spots for rock climbing and bouldering in Squamish
The Stawamus Chief
Most of the climbing in Squamish is centered around the Stawamus Chief. "The Chief", as it is known, is a massive granite monolith towering some 700 metres above Squamish and Howe Sound and has hundreds of climbing routes for every level of climber. The Chief is divided into a bunch of different areas from the long, slabby routes of The Apron, to the famous multi pitch climbs of The Grand Wall to the routes on the north end of the Chief.
Shannon Falls
Located just south and adjacent to the Chief along Highway 99 is Shannon Falls Provincial Park. This little park has some great shorter length multi-pitch climbs on the cliffs adjacent to the falls themselves. The views the massive Shannon Falls, The Chief and Howe Sound are spectacular.
Murrin Park
Murrin Provincial Park is home to over 250 climbing routes, the vast majority of them being bolted sport routes. This small provincial park is about a five minute drive south of downtown Squamish along the west side of Highway 99. It's a gorgeous park, dotted with old growth forest and the dozens of cliffs and crags littering the park have a wide range of sport climbs for all ages and abiltities.
The Smoke Bluffs
Located just across the highway from downtown, The Bluffs offer some of the best climbing in Squamish. Home to hundreds of predominantly traditional climbing routes from easy 5.4's to 5.14 test pieces, The Bluffs are a great place to experience Squamish' world famous granite. Easy to get to with mainly short approaches, the Bluffs are one of the reasons Squamish is such a great climbing destination.
The Grand Wall Boulders
Nestled in the forest along the base of the Grand Wall of the Chief, the Grand Wall Boulders are the main bouldering area in Squamish. There are some fantastic boulder problems here, ranging from V0 to as hard as you want and the setting is spectacular. Beautiful forest and massive, granite boulders dotting the base of one of the largest cliffs in the country. Epic.
Share this article
Related Posts