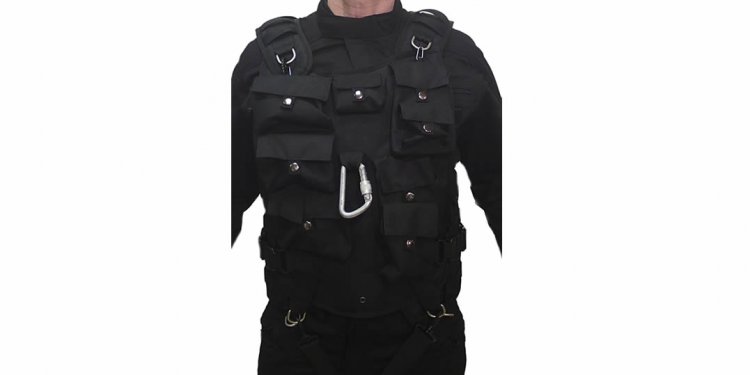 Mountain Equipment Vest
Order now and get it Thursday 26th by choosing
The Fair Wear Foundation is an independent, non-profit organisation that works with companies and factories to improve labour conditions for garment workers. Currently there are 80 member companies, based in seven European countries, which represent over 120 brands.
There are many aspects to being a member of the Fair Wear Foundation, however some of the basic principles are expressed in their 8 labour standards:
Employment is freely chosen
There is no discrimination in employment
No exploitation of child labour
Freedom of association and the right to collective bargaining
Payment of a living wage
No excessive working hours
Safe and healthy working conditions
Legally-binding employment relationship
There is no certification process which claims to cover all of these at every factory that a manufacturer may use, rather there are ongoing reports which are published at fairwear.org for anyone to look at.
The following brands that we stock are members of the Fair Wear Foundation: Deuter, Häglofs, Mammut and Mountain Equipment
Glossary - Fleece
Fleece is a synthetic fabric that is warm, stretchy, quick drying and made from Polyethylene terephthalate (PET) or other synthetic fibres. First made at the Malden Mills in 1979 as 'Polar Fleece'. Outside Gear Article: Fleece
Glossary - Lycra
Lycra is the brand under which Invista markets spandex in the US, the UK and many other countries (it is also known as elastane and various other names). Spandex fibre was first developed in 1958 as a replacement for natural rubber in corsetry, where its elastic qualities were desirable. Its name is an anagram for 'expands' and it certainly does that, stretching to 7 times its initial length.
Spandex fibres are never used on their own but blended with other fibres to give fabrics stretchy properties. As little as 2% can make a huge difference to the feel of a fabric, adding comfort, fit, shape retention, durability and freedom of movement.
Glossary - Power Dry
Polartec's Power Dry is a fleece style fabric which has been designed to be the ultimate cool weather base layer. It features a patented bi-component knit construction which employs different yarns on the two sides. On the skin side a high number of 'touch points' absorb sweat away from the body, on the other side a high surface area knit spreads the moisture out allowing it to evaporate at least twice as fast as cotton.
Unlike dense fleece, Power Dry is highly breathable and is comfortable to wear next to your skin. It is so effective that it has been adopted by all of the top technical outerwear manufacturers.
The Mountain Equipment Switch Vest
The Switch is a hybrid vest, that combines Polartec® Alpha insulation and a windproof Helium 30 shell for the front with stretchy Polartec® PowerDry® 225 panels on the side and back. The result is a lightweight, slim-fit vest which maintains core temperatures in cooler weather, but remains breathable and dries incredibly quickly. It's a versatile layering piece which packs down into a pocket, making it an ideal choice for an additional layer on quirky summer days too.
Weight: 240g
Hybrid vest
Polartec Alpha insulated core with lightweight Helium 30 shell
Active Fit
Flatlocked seams
YKK centre front zip
2 zipped handwarmer pockets
1 zipped Napoleon pocket
Double layer collar
Packs away into hand pocket with karabiner carry loop
Shell Fabric: 34g/m2 20D Helium 30 (100% polyamide)
Insulation: 60g/m2 Polartec Alpha (100% polyester)
Side and back panels: 224g/m2 Polartec Power Dry (93% polyester, 7% elastane)
Share this article
Related Posts