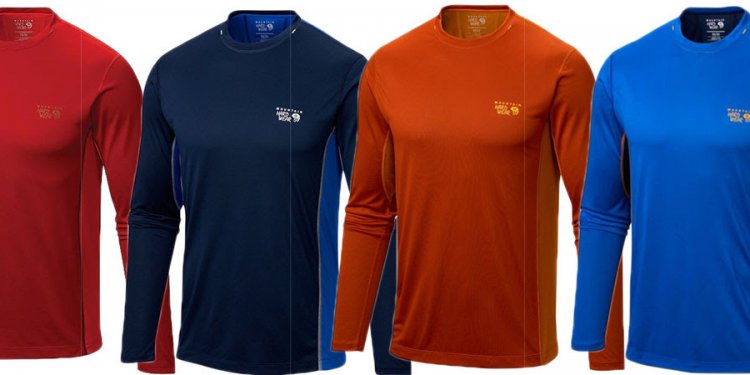 Mountain Hardwear Jackets
Mountain Hardwear's name undeniably tells a tale. "Mountain" is, well, for the mountains, while "Hardwear" is truly the most telling word of the pairing–every piece is, literally, built for hard wear. Combined, these two words map the plot of Mountain Hardwear's story; a story running parallel to our collective ambition outdoors. You see, you can't just show up to climb an ice face or ski a remote line on the mountain; you actually have to put the work into it. Likewise, since 1993, Mountain Hardwear has realized the necessity that innovation plays in living up to its own name. More importantly, though, its advancements supply the tools you need to conquer the seemingly unconquerable.
As technologies have changed, Mountain Hardwear has never been one to simply adopt and adapt. Instead, it actually initiates the shift in trends through strategic partnerships that lead to the development of innovative new materials. Much of this is traceable back to 2001, when Mountain Hardwear partnered with W.L. Gore and Associates on the development of the venerable Windstopper fabric. Today, it's a household name, but back then, it required a truly pioneering spirit to roll the dice. The same was true when Mountain Hardwear went solo on the development of its highly breathable DryQ Elite jackets and pants or its Ghost Whisperer down insulation pieces, creating new standards in lightweight, protective outerwear.
Since its early days in California, Mountain Hardwear's unyielding passion for perfection has extended itself to nearly every category of adventure and freedom. In the camping and expedition domains, Mountain Hardwear invented standards like Crossflow construction, the Tension Shelf, and the Tension Arch for its tents. For backpacking, it produced the first waterproof sleeping bags in 2003, followed up by Coolwave Suspension for its backpacks. For skiing and ice climbing, it was the first to produce both men's and women's jackets with welded seam technology–a feat that also helped to revolutionize the industry for ski jackets and ski pants. And in 2005, it adapted this technology to produce the first welded softshell and down jackets.
Not surprisingly, Mountain Hardwear's innovative spirit translates into a host of patents. Sure, that's something to take pride in, but all of this was done simply because Mountain Hardwear believes that nothing should be impossible, and that anything worth having is worth some hard work. As Mountain Hardwear even says, "We think that the magnificence of the outdoors is magnified when it's shared."
Share this article
Related Posts