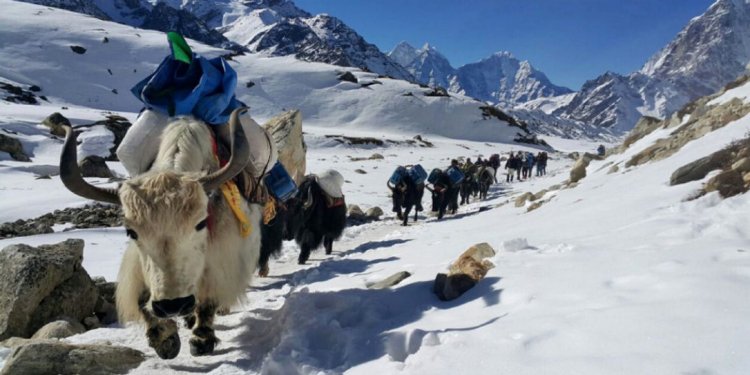 People climbing Mount Everest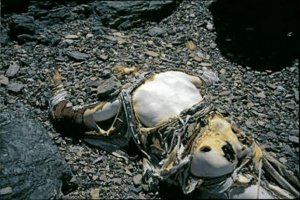 George Mallory (Cause of death: Fall/Head Trauma)
George was among the first climbers to attempt to climb Mt. Everest. His climb (and subsequent death) occurred in 1924. His body was not found and identified until 1999. He may have been the first person to summit the mountain. Whether he reached the top or not remains a much debated and researched issue.
Unknown
This body has been exposed for so long, it is essentially mummified.
These are several bodies at the bottom of a dangerous cliff. Unfortunately, I haven't been able to find much information about them.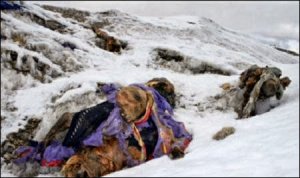 Francys Astentiev (Cause of death: Exposure/Cerebral Edema)
Francys was climbing with her husband in 1998 when they became separated. They attempted to search for each other, but were unable to reunite. Two climbers found Francys while she was still alive. She begged them to not leave her, but they could not stay. Francys and her husband Sergei both died on the mountain. (He was found a year later. Apparently, he died after a fall)
Francys Asteniev Again
The two climbers were so overcome with guilt over having left Francys that they vowed to return to Everest to give her a more dignified resting place. The were able to return in 2007, 9 years after her passing. She was wrapped in an American flag, and pushed out of view of other climbers. Francys was the first American woman to summit Mt. Everest without the use of bottled oxygen.
Hannelore Schmatz (Cause of death: Exposure/Exhaustion)
Hannelore is a German climber who died from exposure and exhaustion in 1979. She was the first woman to die on Mt. Everest. It is believed she stopped to rest and leaned up against her back pack, leaving the body propped in this unusual way. It seems common for the deaths on Everest to occur during a rest or nap. The person falls asleep and never wakes up.
Tsewang Paljor (Cause of death: Exposure)
Tsewang died during the 1996 Mount Everest disaster. While descending from the summit, he was trapped in a blizzard, and died due to exposure. He is believed to be the body known as "Green Boots" which is probably the most well known body on Everest.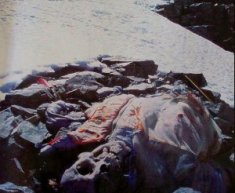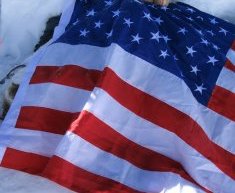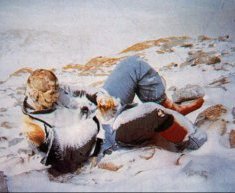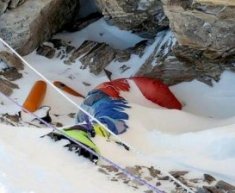 See also:
Share this article
Related Posts