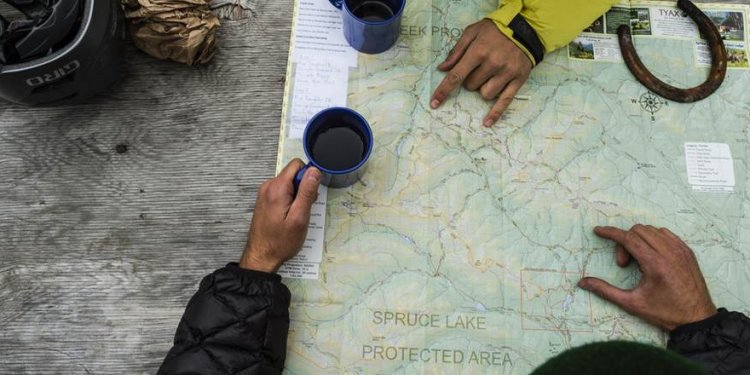 Mountain Equipment Co-op London
MEC opens relocated and expanded London store at 1051 Wellington Road
Outdoor retailer doubles size of old location; expands active lifestyle product and service offering
London's go-to place for outdoor gear and know-how, MEC is now open at its new 24, 000-square foot location at 1051 Wellington Road, approximately one kilometer from its old store (at 111-1230 Wellington Road). With twice the space to work with and more products and services than before, MEC's new London store offers the region's outdoor enthusiasts a greater selection of gear for activities such as running, hiking, climbing, fitness, yoga, travel and camping.
Bicycles and cycling products now occupy the single largest area in the retail space, and seasonal activities like paddling and snowsports will also feature prominently.
"MEC London is now double in size, vastly improving our ability to support our growing membership base in southwestern Ontario, " said MEC CEO David Labistour. "People in the region are passionate about getting outside, and we're excited to support their active lifestyles while inspiring others with an exciting new store experience, a better selection of gear and apparel, expanded services and more community programming."
MEC London store manager Marten Mann said, "Since MEC first opened in London in 2011, we've supported thousands of novice and expert outdoor enthusiasts. We're excited about the prospect of welcoming new members to our store and outfitting them for their favourite activities."
More than just gear, the store will also serve as a community hub, building on services and events currently offered to MEC's 80, 000-plus members in the area. New services include a bike repair and ski-tech shop, an equipment rental program for boats, skis and camping gear and a community meeting room available for use by local outdoor clubs and environmental organizations. Fully supported events include the MEC Race and Century Ride series.
As a member of 1% for the Planet, MEC donates a portion of sales every year to support outdoor recreation and environmental conservation. Through its community investments, MEC has contributed more than $110, 000 since 2012 to over 20 separate projects in London to support the local outdoor community.
The completely refurbished stand-alone building (formerly a Future Shop) showcases key elements of MEC's renewed architectural brand, including a distinctive floating canopy that marks the store's entrance. Inside, wood-infused interiors define the space for product merchandising and create an inviting shopping environment. As part of MEC's extensive green building program, the store operates on renewable energy.
The store relocation and expansion is part of MEC's goal to be more responsive to its Ontario members, which includes a new Eastern Canada product assortment. Following the opening of its new North York store later this fall, MEC will also open a store in Kitchener next spring. The new stores will bring the total number of MEC locations in Ontario to seven. Plans are also in the works to relocate MEC's downtown Toronto flagship store from King Street to a more accessible Queen Street location in 2018.
MEC's new London store opened one week earlier than originally planned, with no service disruptions. A team of over 60 staff members will work at MEC London, roughly twice the number employed at the previous location.
About MEC
MEC (Mountain Equipment Co-op) is Canada's go-to place for outdoor gear, know-how and inspiration. Combining high-quality apparel and equipment with expert advice and firsthand experience, MEC supports a wide range of activities including camping, snowsports, watersports, cycling, climbing, hiking, running, yoga and travel. Established in 1971, MEC is Canada's largest consumer co-operative with over 4 million members across the country. A lifetime membership is available for $5. A strong backer of community initiatives, MEC has invested over $34 million and counting into non-profit organizations that support outdoor recreation and conservation. For more information, visit and follow @mec, or visit one of our 18 stores nationwide.
Share this article
Related Posts