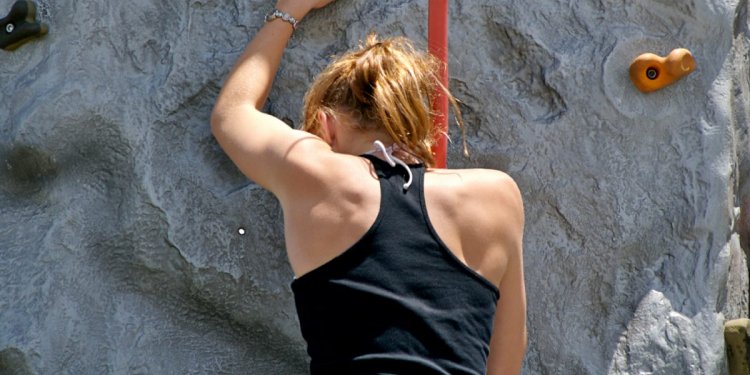 Outdoor Rock climbing tips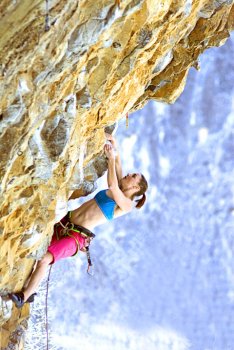 Being good at rock climbing is all about learning proper technique and then ingraining it so it becomes second nature. In the long run, technique will take you much further than a strong back and a vice grip. Yet most climbers are hyper-focused on trying to get stronger oftentimes at the expense of learning good technique.
Emily Harrington, who has climbed multiple 5.14's in various stages of personal fitness, recognizes the superlative of proper technique. Emily has been climbing for 13 years, putting in well over the requisite 10, 000 hours one supposedly needs to master any craft. As a result, she believes that no matter what shape she's in, she will always be able to climb at a baseline of 5.12a throughout life.
If you know how to move your body, you should be able to climb 5.12a, Emily says, no matter how strong you are.
This may seem surprising to the climbers out there for whom 5.12a is a lifetime goal, yet the point is not that 5.12 is easy, but rather that proper technique honed over many hours of practice is more enduring than one's momentary form strength and fitness. The problem is, it's easier to get stronger than it is to get better.
Anyone can go to the gym and rip off a bunch of reps or climb a bunch of boulder problems and feel as though they have accomplished something. Training with the goal of improving technique is more cerebral, requiring a certain degree of consciousness about what you're doing. This is because good technique is all about ingraining movements, coordinating the upper and lower body and maintaining awareness of how much effort you're expending to the point that it becomes second nature. Great climbers aren't thinking about what they need to do - they just do the exact right thing. This is the art of free climbing.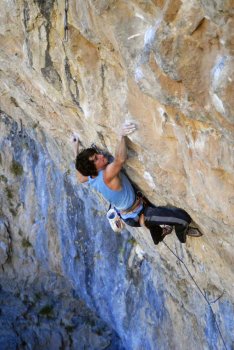 Improvements in one's technique are much less tangible—harder to measure or gauge. Thus, it can be difficult to know how to approach the gym with the goal of becoming a better free climber. Here are a few tips that you may find useful:
First, be good: Many beginner and intermediate climbers have approached me wanting to know how to get strong, but I've never heard anyone ask how to get good. The two are undoubtedly related. But instead of jumping on the hardest route or boulder problem you think you can do, focus on making perfect ascents of easier routes and problems. Try to be good before you try to be strong. How perfectly can you climb something?
Bad feet: Problems in the gym typically get harder as the hand holds become worse and farther apart, while usually the foot jibs remain pretty good. But if you have the ability to help set some problems wherever you climb indoors, I recommend setting decent hand holds and the worst, most polished, difficult-to-stand-on footholds you can find. You want them to be bad, but not so bad that you just force a campus move. You want the focus to be on using your feet properly—the first and most lastingly important step in becoming good. As a double benefit, nothing will get you stronger than climbing problems with bad feet.
Master the back-step: One of the most useful maneuvers in climbing is the back-step, where you stand on the outside edge of your right foot and rotate your lower body so that your right hip is against the wall (or vice versa). Most people climb straight on, with their hands and feet set as if they were climbing up a ladder. If you watch great climbers, they are rarely so squared up; one hip or another is always twisted toward the wall, with a foot back-stepping. Also, focus on getting into back-steps quicker. Many climbers put, say, their left foot on a hold, then match their right foot on the hold in the back-step position. Instead of messing around with matching feet, many times it's better to cross the right leg over and get into the back-step right away.
Share this article
Related Posts