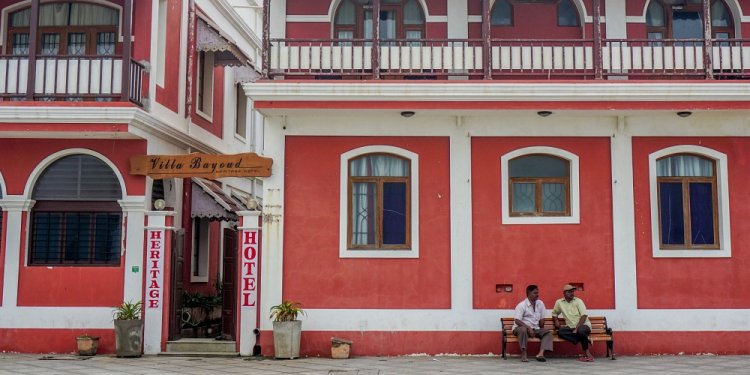 Mount Merapi Climb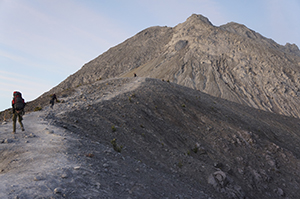 Tired, hot, dusty and smelling like an animal that had been dead for a week I hobbled slowly down the slope to the car park after having climbed Mount Merapi volcano, Indonesia's most active volcano. Far from feeling like an all-conquering hero, all I wanted were some simple home comforts; a hot shower, a change of clothes and a decent meal. Still, I had done it. For those who want to follow in my footsteps, here's how.
Book A Tour: I used this helpful local tour operator for my hike up Mt Merapi. They were great. They arranged everything for me.
What to Expect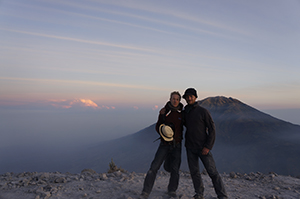 If you're fit and consider yourself healthy then the climb to the top of Mount Merapi volcano will take approximately three hours. It doesn't sounds that long, but the walk is a killer from the start. The angle of the slope is rarely less than 45 degrees and the only time it reduces is when you're almost at the top. Most people start climbing the volcano at about three; to avoid the heat of the day. It might sound like a lot of time until sunset, but believe me its not. If you don't want to be climbing in the dark you need to be quick.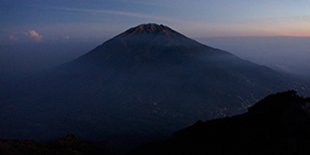 While the climb up Mount Merapi volcano is difficult it is nothing compared to the final push to the summit. This is the area most affected by the last eruption. It's a lunar landscape, with slopes of shale and treacherous solid looking rock that can crumble at the touch. Honestly if you're not healthy, stick to visiting Borobudur temple.
That's enough of the bad things. Climbing Mount Merapi volcano is about the view you get at the top and the sense of accomplishment you receive when you get their, Mount Volcano gives you both in abundance.
Share this article
Related Posts