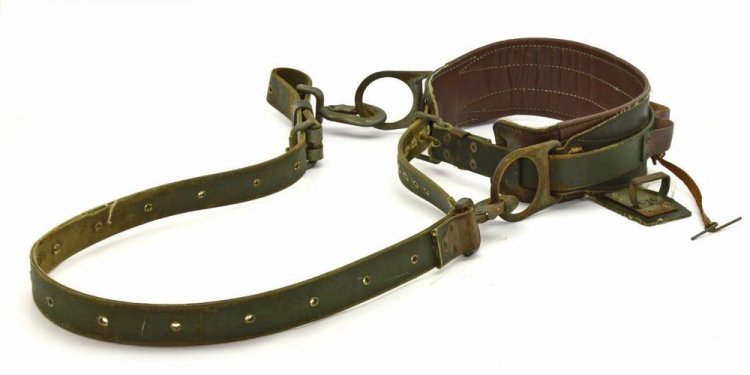 Utility pole climbing gear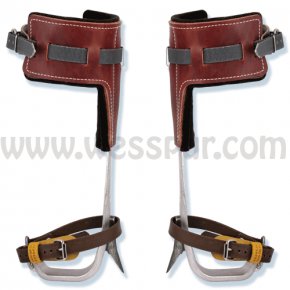 Bashlin Aluminum Pole Spurs with Straps and 'T' Pads
'T' pads provide expanded padding around the shin and are much more comfortable while remaining light-weight. This set includes a pair of spurs/gaffs, lower and upper straps, and pads. Complete set weighs .
Klein Steel Pole Spurs with Super Climber Pads
Super Climber pads spread the climber's weight over the greatest surface area, for extra comfort and support.
Pole Climbing Straps
Great for utility pole climbing, these straps are made by Buckingham manufacturing, a leader in safety and utility equipment. The material is Nybuck, a neoprene impregnated nylon that is stronger and more durable than leather and resistant to mold, rot, and mildew. Length adjusts with a tongue buckle. Not recommended for tree climbing.
Flat Nylon Lanyards
2' to 4' Flat Lanyard
3' to 6' Flat Lanyard
1" flat nylon webbing with contrasting center color to alert the user to excessive wear. Auto closing, auto locking clip on each end. Not recommended for use in tree climbing.
Buckingham OX BLOCK
This is a special order item. Please allow an extra 2-3 weeks for delivery if out of stock.
The Buckingham OX BLOCK is a rope snatch block with an integrated friction bar used for lowering loads, snubbing loads, and raising loads. It allows the rigging professional to handle loads with greater control. When lowering loads, tension is transferred from the worker to the OX BLOCK.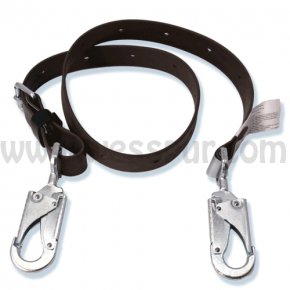 The OX BLOCK replaces standard handline blocks, parted blocks, and various snatch blocks. The OX BLOCK also has greater Working Load Limits than blocks of similar size.
F3 Bucket Evac Kit
The Bucket Evac kit is designed as a simple safe solution for getting to the ground in the event of a situation while working on an aerial lift. The F3 is n easy-to-operate descent control device from Sterling Rope. This device was designed to work with our 6.8mm TVAC Technora cord to offer a lightweight, compact, emergency egress system. The F3 is engineered with a double-action lever to give a brake assist in the event of a "panic grab".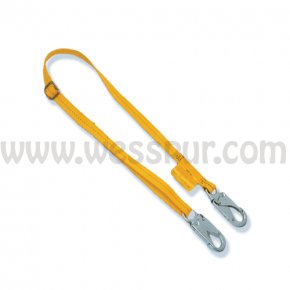 The auto-brake feature allows for a fast and hands-free exit. This is the perfect device for bucket truck evacuations, or emergency rappels.
This kit includes: F3, SafeD Carabiner, 75' of 6.8mm TVAC, Steel Double Action Snaphook.
Klein 150 lb. Canvas Bucket with Zipper Top
Klein tool buckets are sturdy and durable, with the features you need. This canvas bucket is rated to 150 lb, has a durable steel rim, a sturdy body of heavy-duty canvas, with a leather reinforced bottom which extends 3" up the side. The 14-inch diameter of this bucket means you can easily insert a standard 5-gallon bucket. The handless are sturdy webbing and the webbing extends down the side of the bucket. A large brass swivel snap is provided. The bucket top zips closed, and the whole bucket collapses for storage when empty. Made in the U.S.A.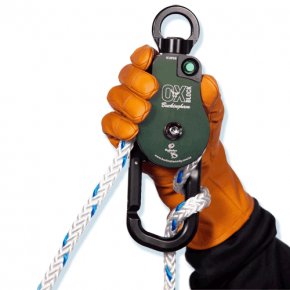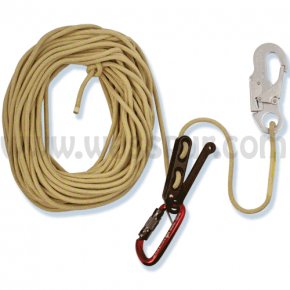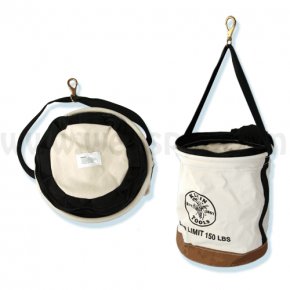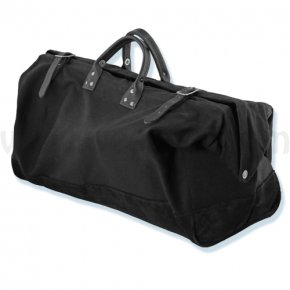 Share this article
Related Posts