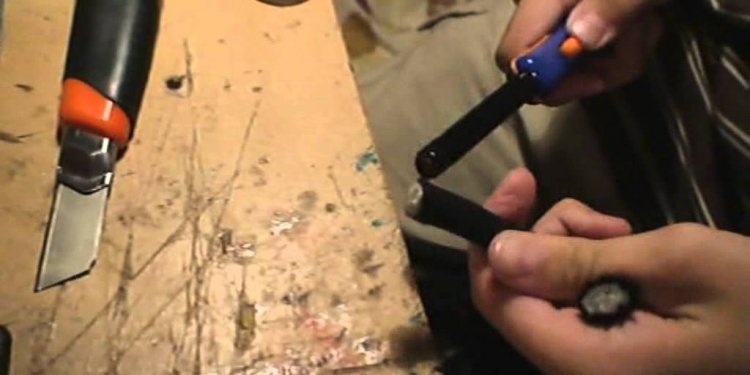 Tree Climbing Saddles and Harnesses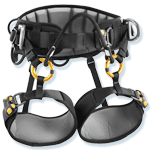 Petzl Sequoia (2014)
Petzl's top-selling professional arborist harness has been redesigned to fit better and work harder in the tree tops. The Sequoia is still a lightweight and low profile, but with serious upgrades in adjustability and comfort.
The new Sequoia features a semi-rigid, wide waistbelt with improved fit and perforated foam padding, foam padding on the leg loops which can be adjusted for proper fit, and FAST buckles on leg loops and belt. The webbing bridge has been replaced with a sewn rope bridge. There are still plenty of tool loops and slots, including 5 slots where a Caritool can be clipped, 7 equipment loops, and spot for emergency compress.
The 2014 sequoia has an optional seat to make this a truly customizable, comfortable and functional professional harness.
Weighs approximately 3 lb.
Sizing: Size 1 =26"-39"; Size 2 =33"-47"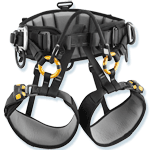 (Reviews below are of the 2013 model)
Rated: Excellent Review by: Howard
"Fantastic minimalist saddle! Super happy with the quality and functionality of my new saddle. I've been using this heavily for the last 2 months and love it. Lightweight and comfortable. I mostly do production tree work/climbing in Arizona so most of the trees are finished within 1-2 hrs. Perfect saddle for my needs.
"***A heavier duty, more padded saddle would probably be ideal for people doing mostly larger trees that take several hours of climbing***"
Rated: Excellent Review by: Dan from Cut & Go Tree Care
"I bought this harness last year and my previous was an old-style saddle. From the old to the new took a few trees to get used to but it is a world of difference. I can sit in it much more comfortably, and spread my legs like I wasn't even wearing it. They did a good job on this one, and it is lighter than my buckingham saddle."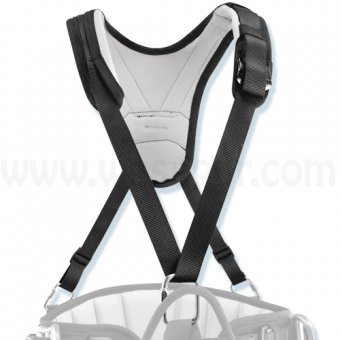 Rated: Terrible Review by: Matson Ruddell/Certified Arborist/Owner
"I bought an older year but it looks identical. I learned on a weaver split D suspension, I bought this high dollar saddle thinking it would give me greater leg movement. Unfortunately I found it to be unbearable, the harness put all the weight on my upper thighs and squeezed the heck out of them, I could count my heart beat. I gave it to a friend and he still climbs with it today but I hated it."
Petzl Sequoia SRT (2014)
The Sequoia SRT has all the benefits of the Sequoia's new design, with the buckle in back and webbing loop in front for the attachment of the Petzl Secur with a Croll chest ascender. Combined with the Croll and Secur, the Sequoia SRT will make an excellent harness for long single-rope ascents, keeping the climber upright and climbing with maximum efficiency and comfort.
The Sequoia Shoulder Straps are also available without any chest ascender. With all of the gear slots on this harness, the ability to add padded suspenders is a boon. Suspenders help support the weight of tools and keep your Sequoia riding correctly, even when loaded with a saw and other gear. Weighs about 3 lb.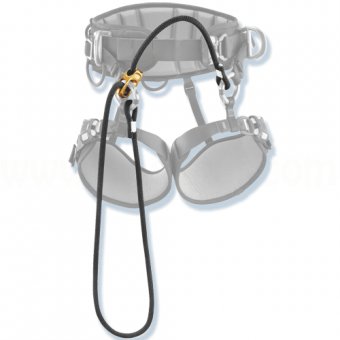 Sizing: Size 1 = 26"-39"; Size 2 = 33"-47"
Sequoia Shoulder Straps
Padded shoulder straps for the Sequoia SRT take the weight off the hips and redistribute it for improved comfort when climbing. Note: Only the Sequoia SRT has attachments for the shoulder straps.
Petzl Bridge Adjust
Adjustable attachment bridge for SEQUOIA and SEQUOIA SRT harnesses allows quick and precise adjustment of the position of progression tools installed on the bridge. Length adjustment is very quick and easy thanks to the ADJUST rope clamp, which releases with a simple turn and handles easily due to its ergonomic shape. The adjustable attachment bridge allows improved ergonomics when returning to the trunk. The space created between the ZIGZAG and the harness allows pulling with both hands on the free end of the rope.
Rated: Excellent Review by: Travis
"I was a little skeptical of the Petzl Bridge Adjust, but after a couple days in service I have to say I'm pretty happy. I was looking for an adjustable bridge to put my hitch climber a little further up the line during ascents in DdRT so I could get full pulls without a buildup of slack. I've used the O-Rig system, but most of my work is in large fir. It's a good system, but I'm constantly advancing my TIP up the tree and untangling an O-Rig takes too much time.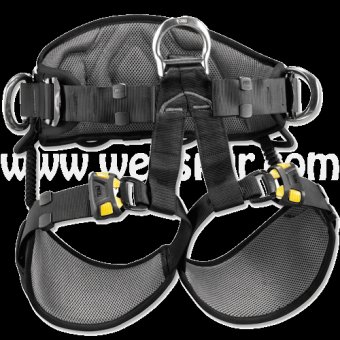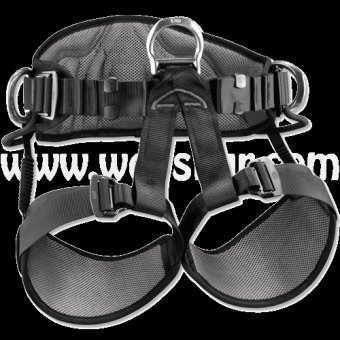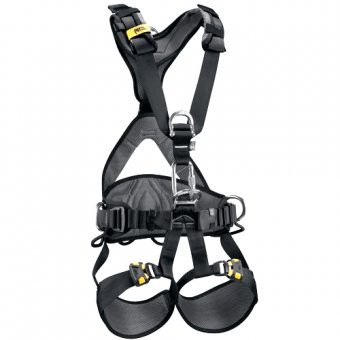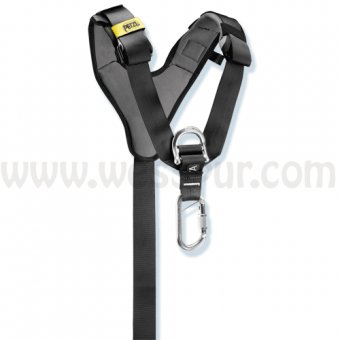 Share this article
Related Posts