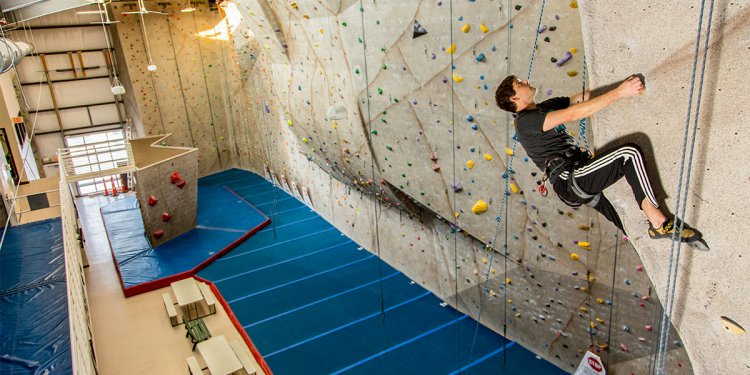 Childrens climbing Wall
Contact: Luke Evans, 423-648-6054, lae@cdmfun.org
Public Relations Coordinator
(September 15, 2014 - Chattanooga, TN)– It's time to climb to new heights at Creative Discovery Museum this fall! Children and their caregivers will enjoyPlay! Build! Climb!, the challenging and delightful Museum exhibit from September 20 through November 4, 2014.
Children will go back to the basics in two building block areas in the exhibit. Preschoolers will be able to build a town in one block area, as they experiment with the concepts of height, length and size. In another block area, children can become architects as they explore shape, size and design concepts by building skyscrapers, domed buildings or castles.
Guests will also be able to stretch their minds as well as their bodies with Snug Play USA. This exciting, movable play system was developed in the United Kingdom and is provided by PlayCore, a leading designer and manufacturer of play and recreation equipment, headquartered in Chattanooga, Tenn. Children will use their imagination to transform Snug's unique play components into creative environments that encourage physical activity and promote critical thinking. Playcore is the sponsor of Play! Build! Climb!exhibit.
A large climbing area will also let children climb the walls as they navigate the traverse-climbing wall and rope maze that is a part ofPlay! Build! Climb!with cross lateral movement. Cross lateral movement benefits a child's development by using both sides of the brain and connecting them.
"One of the best ways children learn is through play, " said Henry Schulson, Executive Director at Creative Discovery Museum. "This exhibit is a tremendous amount of fun as children engage in climbing challenges and use their imaginations to create worlds of their own."
Play! Build! Climb! provides a complete experience for kids by teaching problem solving and critical thinking skills and offers opportunities for physical activity and social development. The exhibit will offer hours of fun and valuable educational experiences for kids aged three and up.
Share this article
Related Posts