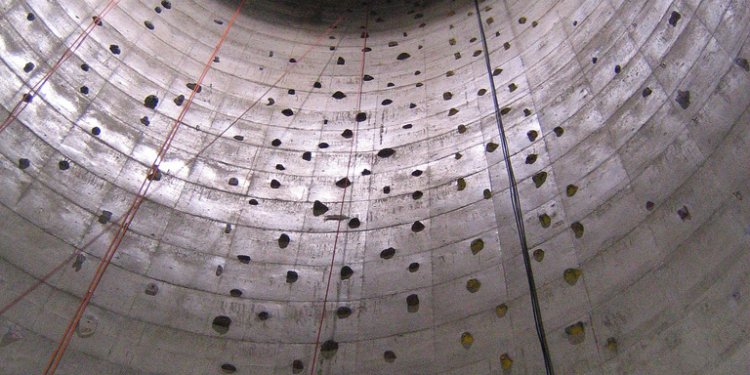 Large Climbing holds
The good:
Feel: Texture of the holds is great. I'm already a huge fan and I enjoy the feel of them more so than the other name brand holds on my wall. They don't get really cold on my outdoor wall like my real rock holds but they don't have the plastic(y) feel of run of the mill gym holds. It's the best of both worlds between real rock holds and plastic. The material used for these holds must be some kind of mix of polyester resin and perhaps Portland cement but I'm no expert; that's just my guess. Everyone that has tried them out very much enjoys the holds and their texture.
Shapes: The shapes are fairly well thought out and allow for a fair degree of variation by rotation. There were a couple included that are great for pinching, a couple really nice buckets and some that offer training for those odd, hard to crimp/stack/edge holds, the latter of which i found to be a great asset to my wall.
Strength: After a week of hard use, none have broken. In fact, a couple held up to some considerable 'adjustments' done with a hammer drill (see below). They appear to be very solid and quite strong.
Color: Seriously, who cares? They could be striped pink and purple with Hello Kitty on them and it wouldn't matter. But, actually, the color is really nice. They look like real rock.
The bad:
Bolt Holes: First and worst was that the bolt holes on a couple of holds were deformed to the point where the head of the bolt wouldn't seat down into the countersunk [top] of the hole. This was a problem on three holds, to be exact. That being said, all three were easily fixed by using an SDS bit in a 18v drill on the hammer setting. About 3 seconds each drilling perpendicular to the bolt hole where the clearance was needed fixed the problem. The same mod could probably be done with a regular drill and masonry bit very easily. To be clear, this 'defect' (for lack of a better term) would NOT keep me from purchasing more of these holds. Easy fix for something that will probably last a lifetime.
Odor: The other 'bad' is very nit-picky but I'm including it for the sake of doing a complete review. As mentioned in another review, the holds have a strong odor at first. If you're using them outdoors like me, it's not a problem. If you plan to use them in an enclosed area or room, you may want to leave them in a sun for a couple days to air out. After a few days of being on the wall, mine have no smell at all.
Packaging: The other nit-pick is the packaging (or lack thereof). The holds were not packaged such that they would not tumble around in the box. In all honestly, I don't think this is a huge issue because I believe these things could withstand a lot of abuse (being dropped, kicked around, etc) during shipping. Again, not a big deal... after all, they're climbing holds, not Precious Moments figurines.
Conclusion:
Overall, great holds. I plan to buy more. You can't beat the value and the holds are great. I'm giving them the full five stars because even though i had to fix a few, the value, feel and functionality beat out the ding I would give them for the deformed bolt hole. I have already recommended them to my two other regular partners who are both building their walls now. They will likely be buying several.
Share this article
Related Posts