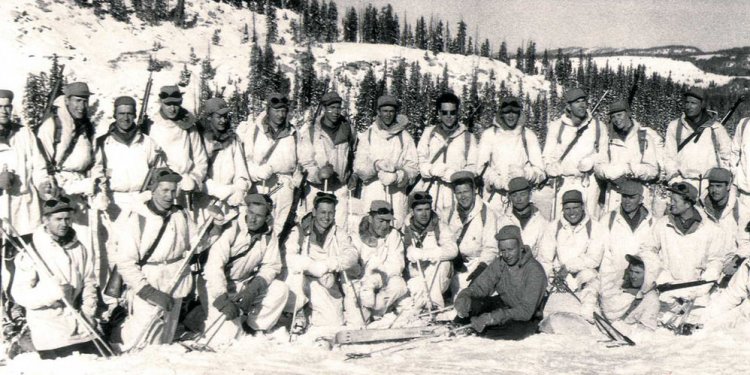 10th Mountain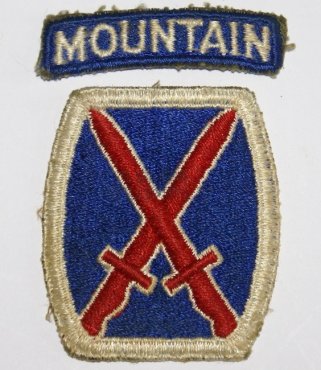 The 10th Mountain Division is returning to Colorado.
As part of a pilot program linking Army Reserve and National Guard units with active-duty units to improve training, the 730-soldier Colorado National Guard 1st Battalion of the 157th Infantry is aligning with the 10th Mountain Division, marking the first time the historic mountain division will have a presence in Colorado since it trained at Camp Hale in the 1940s.
"The 10th Mountain set the standard for mountain infantry, and for us being Colorado citizens and being able to fall in line with their legacy is a big deal, " said National Guard battalion commander Capt. Richard Piltingsrud, who will oversee a patching ceremony on Oct. 30 with several dozen WWII 10th Mountain Division veterans at Camp Hale.
From 1942 to 1945, thousands of 10th Mountain Division soldiers trained at Camp Hale between Leadville and Red Cliff. The elite corps of mountain soldiers honed high-altitude mountaineering skills in the harsh winters; training that culminated in February 1945, when the division launched a surprise night assault on German soldiers manning the steep Riva Ridge in the northern Apennine Mountains of Italy. The division's three regiments joined a successful assault on Mount Belvedere the next day, marking a pivotal victory in the war.
Skiing soldiers from the 10th Mountain Division returned from the war to seed Colorado's ski resort industry, building ski areas including Vail, Arapahoe Basin, Steamboat and Aspen. Across the country, 10th Mountain vets helped create more than 60 ski areas after WWII. And the soliders' gear — down sleeping bags, backpacks and skis — followed them back to the U.S., sparking the nation's now multi-billion-dollar outdoor gear industry.
The 10th Mountain Division is based in New York, but partnering with Piltingsrud's mountain unit heralds the division's return to Colorado after more than 70 years.
The Colorado National Guard battalion, with companies in Alamosa, Grand Junction, Fort Lupton and Colorado Springs, will now will train with active-duty 10th Mountain Division soldiers, who rank among the most deployed fighters in the nation's war on terror with more than 20 deployments in Iraq and Afghanistan since 2001. The 10th is the only mountain division in the Army
"Our backyard is the premier mountain training location, " Piltingsrud said. "They are looking at us as partners. It's not just us taking from them but them being able to come train in areas we know well."
IF YOU GO: The Camp Hale event, set for 1 p.m. Oct.. 30, which will include more than 40 WWII 10th Mountain Division veterans as well as contemporary soldiers, is intended to celebrate the return of the 10th Mountain Division patch to Colorado, but it also will include reenactments and displays of the division's pioneering WWII-era gear. The event is free and open to the public.
Share this article
Related Posts