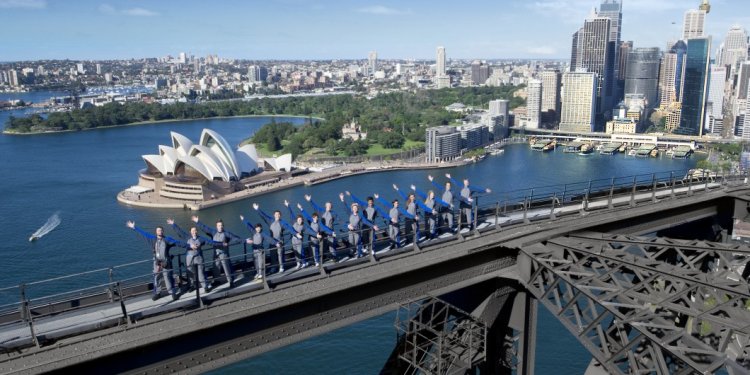 Sydney Harbour Bridge Climb
Absorb a 360 degree panorama of Sydney as you journey to the summit on our original Climb experience. Like an exposed spine, the outer rim delivers you to the peak, as the sky remains just beyond your outstretched fingertips.
The Journey
Latching on in the Climb Base below the Bradfield Highway, you will walk on catwalks below the road-deck until you reach the South-East Pylon. Here you will ascend 4 ladders to the start of the upper arch, surrounded by the hum and buzz of Sydney's traffic. With the summit in your sight, your journey continues along the Bridge's outer arch on the Opera House side until you hit the top. After a summit celebration with your group, you cross the spine of the Bridge to the Darling Harbour side to make your descent to our Climb Base.
Climb facts
3 ½ hours long, max. 14 people per group.
1, 332 steps (that's around 501 calories/2100 kilojoules for those tracking)
Ideal if you want to soak up the moment and take the upper arch.
Ideal if you're a bit nervous and would like more support from our Climb Leaders.
Share this article
Related Posts