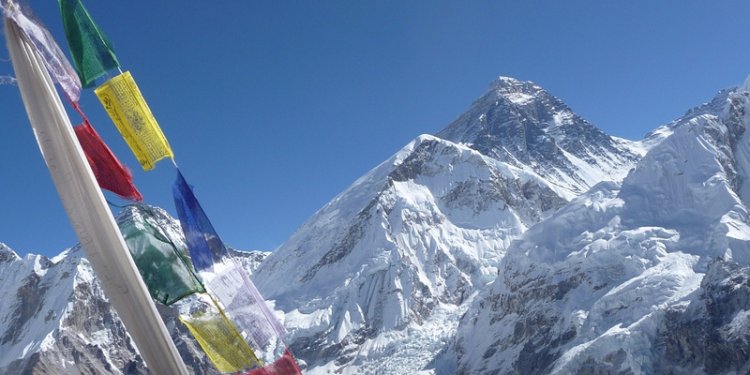 Best time to climb Mt. Everest
Each year, Mount Everest attracts adventurous travellers who are rewarded with one of the most incredible sites in the world. Here, Tibettravel.org offers a handy guide to the best time to visit Mount Everest.
Mount Everest is reputed to be the highest mountain in the world, and reaching its pinnacle remains the holy grail of mountaineers. Every year, people from all over the world flock to Tibet to visit this stunning mountain of the Himalayan ranges. Tibettravel.org's guide to Everest suggests that the best time to travel to see Mount Everest's staggering snow-capped peaks is during spring and autumn, from April to May and from September to November.
Even as the height of this peak decreases day by day due to the global warming (the official height of the Everest is 8848.13 meters above sea level; in 2005, it was officially recorded to be 8844.43 meters above sea level), the mountain's magnificent grandeur and promise of challenge remains a strong draw.
Located at the border between Nepal and Tibet, the northern part of Mount Everest is located in Tingri County in southwestern Tibet. There are two Everest base camps on opposite sides of Mount Everest, namely South Everest Base Camp in Nepal and North Everest Base Camp in Tibet. From the Everest Base Camp in Tibet, travellers can see the magnificent northern face of the highest peak on the earth.
Over the years, since the first successful ascent by Tenzing Norgay and Edmund Hilary in 1953, many expeditions have sought to conquer Mount Everest. Of the two ascents, many experienced mountaineers choose to climb the Mt. Everest from the north side as it is more challenging than the south side. Tibet EBC is located at an altitude of 5, 545 meters (18, 192 ft) and is used when climbing via the northeast ridge. The North Base Camp has vehicle access (at least in the summer months) through a 100km road branching to the South from the Friendship Highway near Shegar. Climbers typically rest at base camp for several days to acclimate to reduce the risks and severity of altitude sickness. In fact, what is considered the 'tourist' base camp is located about half-way between Rongbuk Monastery and the actual climbers Base Camp at the foot of Rongbuk Glacier.
Share this article
Related Posts