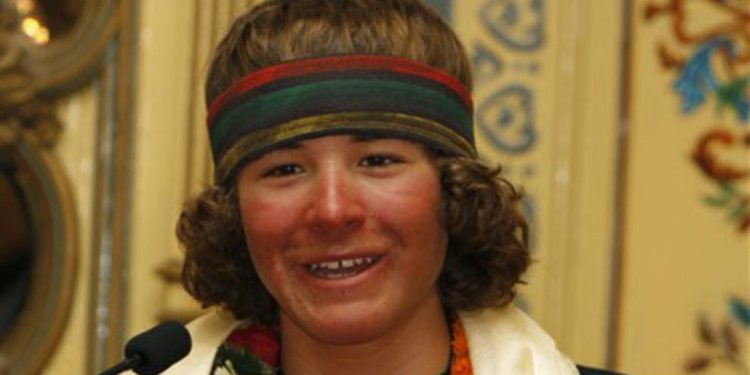 Youngest person to climb Mt. Everest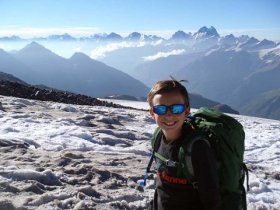 By
The call could come any day now. When it does, Tyler Armstrong hopes to be one step closer to doing something he has dreamed about for years: climbing Mount Everest, Earth's highest peak.
Tyler is 12. If he makes it to the top, he will be the youngest person to scale the most famous mountain in Asia, if not the world.
Records are nothing new to Tyler. Mountain climbing is in this California sixth-grader's blood. He has been doing it for half his life.
Tyler told KidsPost how he got started: "I was watching a nature hiking documentary when I was 6, and I asked my dad if I could start climbing. He thought it was a joke."
Tyler takes part in a training climb on Mount Ranier in Washington state. (Family photo)
But his father, who was not a mountain climber, allowed Tyler to pursue his interest. The boy quickly proved how serious he was by eating more healthfully and by jogging. Before long, he was regularly running 41/2 miles around a nearby lake and training with experienced climbers.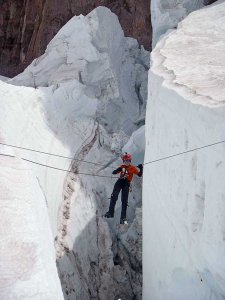 He scaled California's Mount Whitney, the highest peak in the United States outside Alaska, when he was 7; Mount Kilimanjaro, the highest in Africa, when he was 8; Mount Aconcagua, the highest in South America, when he was 9; and Russia's Mount Elbrus, usually considered the highest in Europe, when he was 11. (Along the way, he received donations and sponsors to help pay for the trips.)
He was the youngest or second-youngest to reach the summit on three of those four adventures. He aims to reach all "seven summits, " the top of the highest mountain on each continent. As part of that goal, Tyler is raising money to help cure a rare disorder called Duchenne muscular dystrophy. It affects mostly boys, leaving them unable to walk.
A new challenge
The six-week trek on snow-covered Everest will be Tyler's toughest challenge. At the mountain's summit (29, 028 feet, give or take a little — scientists can't agree), the oxygen level is one-third what it is at sea level. And winds can rage in excess of 100 miles per hour.
Tyler will be accompanied by his dad, two of his trainers, another veteran climber and local people called Sherpas (SHUR-puhs), who carry the gear for the trip. The group aims to reach the summit in mid-May, when the snow level is lowest. But first there is the question of getting permission for Tyler to go.
Share this article
Related Posts