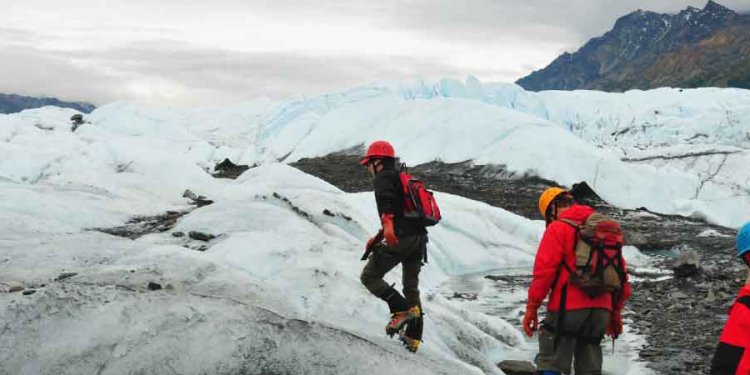 Ice climbing in Alaska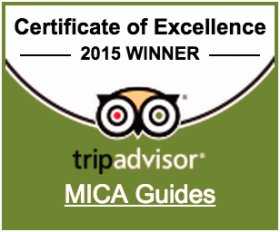 6 hours of Matanuska Glacier Ice Climbing; this activity includes down time during which your guide will be building anchors, other group members will be climbing, and/or the group will be taking a snack or lunch break
An introduction to climbing gear and proper climbing techniques (climbing boots, crampons, helmets and ice tools provided by MICA Guides)
Progression of climbing throughout the day, from beginner bouldering to more challenging and physically demanding walls
Book today and experience the Matanuska Glacier at all angles! As an added bonus in your confirmation email, you will find a code for 35% off an Extreme Zip Adventure and 30% off a 4:30 pm Ice Fall trek!
You'll also receive valuable promotional codes for the following:
Directions on how to redeem these codes can be found in your confirmation email upon check out.
For Ice Climbing we require you to have:
A small backpack with room for gear, if you don't have one we have some available for you to use!
Long Pants
Sunglasses, we have some great options for you to borrow if don't have your own!
Long sleeve shirt, preferably not cotton
Long synthetic or wool socks
-Plastic mountaineering boots are provided from mens sizes 4-14, please advise us in advance if you need a size at the large or small end of this range
Our recommendations on clothing and gear:
Quick dry clothing (not cotton) usually a good pair of hiking pants works great, ski pants and jackets are not necessary
Rain gear, even if it isn't raining
Liner gloves
Extra warm layers
Lunch, snacks, and water
Sunscreen
Camera
What NOT to bring:
Bear Spray
Fire Arms
Alcohol
Summertime on "the Mat" is an excellent time to experience the vertical world of ice climbing. Easily accessible climbing walls, professional instruction, and a quick and scenic two-hour trip from Anchorage make this an unparalleled glacier adventure.
A day of Ice Climbing with MICA Guides consists of a progression catered to the skills and endurance of the group. Our knowledgeable guides will teach you the basic skills needed to climb on moderate ice slopes, and then help you refine your climbing techniques to move towards more challenging and spectacular terrain throughout the day. No previous climbing experience is necessary.
Have a professional photographer on your trip. More about our photography services.
*Our Ice Climbing fee does not include the Glacier Park Access Fee, which must be paid upon Check In at the MICA Base. The current fee is $25 per person but is subject to change; we have no control over this access fee.*
Share this article
Related Posts