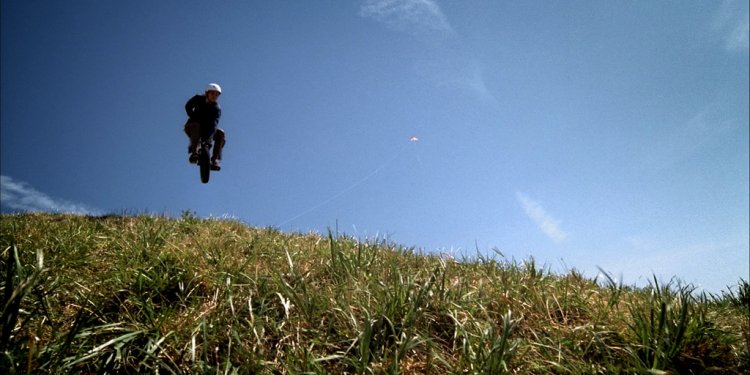 Mountain unicycling
1. The best place around to research, and purchase unicycling equipment is the Unicycle Source,
The American version of this site is run by John Drummond and family. John is an avid Mountain Unicyclist himself, and sells the best line unicycles and equipment you'll find.
The British counterpart is run by Roger Davies, who is a pioneer in the sport, making the first Carbon Fiber Muni.
2. Helmet, Knee pads, Gloves:
This equipment is absolutely necessary for unicycling. Don't forget to ride with your helmet. You have to protect your noggin! Knee pads are very nice since it is easy to fall on your knees. Ironically, one of the best knee pads available are small volleyball knees pads made by "Bike". Make sure you can bend your leg easily with the knee pad on. Most volleyball knee pads are very thick and cumbersome, while most roller blade knee pads are solid plastic, both of which impede bending of the knee. Padded biking gloves are good for protecting your palms when you have a nasty crash. It is also a good idea to wear a back pad, especially if you ride on rocky terrain.
3. Wheel:
A 26" wheel is preferred since it provides more momentum allowing the rider to roll over rougher terrain. Although a standard 24" wheel will work just fine, especially since it can double as your freestyle unicycle. Your wheel should have at least 36 spokes triple crossed. The thicker gauge the spokes, the better. It is very important that you keep your spokes tight and your wheel true!
4. Pedals:
Metal bear claw pedals, or DX style pedals are suggested. If you don't ride in mud and water, cheap unsealed bearings in the pedal are OK. If you ride in mud and water you need sealed bearings and preferably bearings that can be overhauled. This can get really expensive but it is worth it: you can easily go through a couple pedals a season because of dirt and water getting into the bearings. Crupi pedals are high end BMX pedals that are commonly available. They have sealed bearings and can be overhauled, although they are very expensive. Bike shops that carry BMX equipment will be most likely to carry bear claw pedals. Toe clips and clipless pedals are unwise since unexpected wrecks are common.
5. Axle:
The axle is currently the weakest part of the general MUni. Hopping especially puts enormous loads on the axle, causing fatigue and premature failure. Currently there is no cost effective solution. Custom made titanium axles that perform very well have been produced, but they are extremely expensive. One possibility is to purchase a Phil Wood axle and have a set of flanges welded onto it, which is still fairly expensive. If you can't afford a good axle, you can greatly extend your axle life by not jumping off or over large obstacles. Pecking is very hard on axles and should be avoided if you want long life out of a low quality axle.
6. Tire:
The tire is one of the most important components on the MUni. A tire with a round profile no more than 2" diameter is usually the best choice, although this is personal preference. Experiment and find out what works best for you. If you have a 26" wheel, you will be able to tap the huge selection of mountain bike tires available. For winter riding the NOKIA 280 is great. Continental tires are also very good. If you have a 24" wheel you may have trouble finding a good tire. 24" tires are commonly made for BMX cycles and children's mountain bikes. If you're thinking about building or purchasing a MUni, make sure it has ample space between the forks for a large tire. If your tire is too large for your frame, mud will build up between the tire and the frame which can act as a brake. A good BMX 24" tire is the Mitsubishi Silver Star Competition III. This tire has sufficient clearance on a Miyata or Semcycle, is fairly knobby, and seems to be available at most bike shops.
Share this article
Related Posts