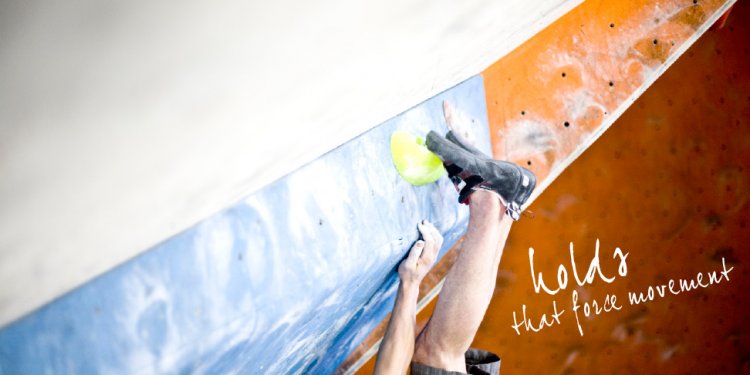 Climbing holds companies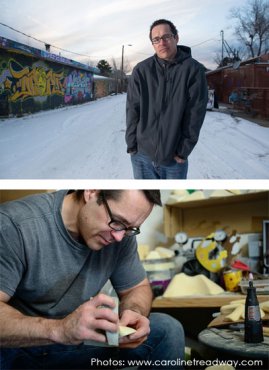 Kilter is not a "normal" climbing grip company. Because this industry is so young there has never been a company started by people who have so much experience. We are a bit obsessed and have the years to prove it. We know climbing gyms, climbing grips, and what professional route setters demand.
Owners
The Kilter line was designed by Ian Powell, a veteran shaper and fine artist with decades of climbing and shaping experience. Ian has shaped thousands of grips for some of the biggest companies in the game and is widely regarded to be one of the best shapers in the world. If you have climbed in a gym, most likely you have already enjoyed his designs.
Kilter's marketing, publicity, and sales are guided by Jackie Hueftle, nationally-certified level 4 setter with over 17 years of experience. Jackie is the head setter at The Spot, has set major pro events and multiple junior nationals, publishes the popular Spot Setting Blog, contributes writing to national magazines, commentates on World Cup Bouldering events in collaboration with Chalk Talk, and has traveled to climb across North America and Europe. She learned to boulder in Bishop, is a guide in Hueco, loves sport climbing at Smith, and has sent V-double digits and put up new problems on a variety of rock types. Reach Jackie at sales@kiltergrips.com.
Administration
We are proud to have Griffin Whiteside on the Kilter team. Griff is a trained accountant, long time route setter, and one of the strongest underground boulderers in the world. When he's not at Kilter he's either fitting all the biggest features on the curviest walls at Earth Treks Golden or seeking out and sending boulder problems all over Colorado. Griff has saved us more times than we can count and he's only worked here a few months. He's available for all questions, accounting or otherwise, and can be reached at griffin@kiltergrips.com.
Industry Partners
Kilter has an extra asset in development consultant Scott Rennak, veteran comp organizer, route setter, screw-on pioneer behind the late award-winning Crater Holds, and original founder of the late ABS. These days he works with the Boulder Climbing Community on local stewardship and The Spot on the coolest climbing events in the US.
Kilter is proud to sponsor Kasia Pietras. Kasia is a seasoned pro competitor and competition setter and recently became a co-owner of the Tennessee Bouldering Authority. She is one of few women to both set and compete at such a high level and is dedicated to helping gyms get the best grips for their needs. In addition to representing Kilter, managing TBA, setting all types of events, and coaching kids, Kasia travels to climb all over the world and has done boulders up to V12 outdoors. Reach her at kasia@kiltergrips.com.
Sales Representatives
Want to buy some Kilter and Haptic? Have questions about your wall or gym, colors, shapes, comps, or anything else? Our reps are all respected and experienced commercial and competition setters and they are here to help you with your project, whatever the size. Kilter reps are here for your questions, to help with orders, and can keep track of all your past orders and your color palette to make orders easy on you and keep you up to date with all the best grips.
Keith Dickey - USA. Keith Dickey is the head routesetter of Earth Treks Golden and has begun his hold shaping career with Haptic with his Thumbprints line of smooth technical holds. Keith has years of experience setting for, opening, and running major commercial gyms and is also on his way up the USA Climbing setting ladder. Email him at keith@kiltergrips.com and let him help you get the perfect grips for your gym.
Kaleb Thomas - Canada. Kaleb is a Canadian Route-Setter and climber, originally from St. John's Newfoundland and is now based in Vancouver British Columbia. Kaleb has been setting for over ten years and began his career at the age of 14 at Wallnuts Climbing Centre in his hometown. At the age of 18 he took over the Head-Setting role at this gym and ran the crew there for 3 years. He then flew 9000 kilometres to Victoria B.C. and assumed the same role at Crag X Climbing Gym. After 2.5 years at that facility and 8 months living in his van, climbing in Squamish, Kaleb became the Head Route-Setter at Climb Base5, a growing facility just outside of Vancouver in Coquitlam B.C. Kaleb travels often and has set over 30 competitions and worked with almost 20 different climbing gyms in North America. Reach him at kaleb@kiltergrips.com
Other countries - We are proud to work with some of the world's foremost reps and distributors. To find out how to get Kilter in your country, please see Kilter International
About Our Material
Our grips are not poured from buckets in someone's garage. Instead they are produced by Aragon Elastomers, the foremost climbing grip production facility in North America. Aragon is located in nearby Louisville, Colorado, and has been producing grips for many popular climbing grip brands since 2006, utilizing the most modern manufacturing techniques in the industry.
Ian originally began working with Aragon to develop material for e-Grips in the 90s and now, almost 20 years later, we pour Kilter at Aragon because we believe it is hands down the best material for climbing holds. No other material combines feel, flexibility, and longevity the way that Aragon's mix does.
Share this article
Related Posts